Finally, the day was here.
Brady and I went through first for our endowment session on the Friday night before our sealing.  All day, I just felt such a protection over me.  Life just seemed calm, any problems we had seemed to be put on pause for the day.  It seemed so surreal to have waited so long for this day and now it was finally here.
As we drove to the temple, I didn't even feel really jittery.  I felt such a calm and assurance that I was doing what I was supposed to be doing.  Like everything in my life leading up to this moment was meant to lead me here.  Walking through the temple doors is such an amazing feeling.  I just felt a peace wash over me and my head was completely clear and calm.  I had been worried that my mom would be late or that I wouldn't know what to do or where to go, but I noticed right away a lady with the sweetest smile with my dress in hand.  She would be taking care of me for the evening and that she did.  I had been praying and fasting the week before for the people that would be helping us in the temple.  I was so worried about not being comfortable or not having a nice helper.  It sounds silly, but it's something I really worried about.  My prayers were answered and I was given the sweetest, sweetest helper I could possibly have had.  She was perfect for me.
As we met with our group, I noticed my sister right away.  She was not going to be able to make it due to some pregnancy complications but at the last minute was able to come down and surprised me.  I immediately grabbed her and started to cry.  It was such a sweet surprise.  Later, my mom leaned over to me and said "I wonder if that's what it will be like in Heaven.  When we meet up with our family who have passed on." I loved that thought.  I picture that is exactly what it will be like. It was the perfect start to an unbelievable night.
That night I barely slept.  My mind was swirling.  I couldn't quite process everything that had gone on that night but so looked forward to returning the next day – this time with the girls.  The next morning was just as peaceful as the day before.  The girls were fluttering around, anxious to finally be going to the Princess Castle.  Harlo especially had been asking for weeks, "is today the day? Are we going to the Princess Castle today?" I was so excited for them I could hardly stand it.
We got the last minute luncheon things put out, the decor up, the dresses and tights and everything together.  I'd like to say that it all went off without a hitch, but we had some wardrobe malfunctions that required an emergency run to the garment store, a panic about a lack of little white undies to go under little white dresses, and some little helping hands that turned my curling iron down to the lowest degree which spurred the world's flattest hair for the day.  Other than a few hiccups though, the morning went fairly smoothly and we arrived almost on time.
I was nervous about the girls staying in the temple nursery for the adult part of the session.  They're not too quick to warm up to new people/places, so I had added that to the list of things to worry/pray/fast over (okay, more like obsess over) in the weeks before.  To my sweet surprise, the girls scurried in like they owned the place and began rocking in chairs, playing in the kitchen and finding the nearest baby dolls.  Neither one even said goodbye to me.  Some might say I worried for nothing, I'd say my prayers were answered.  Halleluja!
This day at the temple was the most magical day.  Aside from the day of Stella's birth, (also HERE) I'm sure I've never had such a spiritually fulfilling day in my entire life.  Since Brady and I hadn't been married in the temple, we were sealed to each other first.  Just exactly like a wedding would be done in the temple.  We were surrounded by our closest family and friends as we looked into each other's eyes and had our marriage blessed for eternity.  I know the love I have for Brady comes straight from the Lord.  I love him fiercely.  I've known, but in this moment I really knew that he was created just for me.  He is exactly who I am supposed to spend my life with.  The one my soul had been searching for all the years before.  As I looked into his eyes, I felt enough love in my heart to last for all eternity.
As we finished our ceremony, up the steps marched two little angels.  Their golden hair gleamed in the light, their brown eyes sparkled with splendor.  Their perfect olive skin was so wonderfully creamy against their white dresses.  I was sure, absolutely sure, I had never seen anything more beautiful in my entire life.  They ran over to me and I smooched their faces in the best kind of way.  I felt just like I had about them the day I gave birth.  The Spirit was the most palpable I had ever experienced.
My girls have been the best example to me in faith.  I have been amazed at how gracefully they have adjusted to the church.  They take it in with such grace, like it's what they've known all their lives.  In times where I have felt lost, I have looked to them for guidance.  What I have taken months and months to learn and get used to, they seem to have already known.  This rang so true in the temple.  They were completely unfazed by their surroundings.  The people, the decor, the dresses.. They acted as if it was the most natural thing they had done.  I was mystified.  They came in and sat down without so much as a wiggle.  They were truly perfect little angels.
As my family was being sealed together, their little hands on ours, I felt so immensely blessed.  It was something I had longed my entire life for without even knowing it.  Anything in my soul that was uneasy was completely put to peace at this one moment.  I noticed Harlo staring at me.  When my eyes met her gaze, she whispered, "Mom, you look beautiful." Before I could whisper back, "Thank you," I had a stream of tears running down my cheeks and soaking into the top of my white dress.  I felt like I was the luckiest woman in the world and wondered honestly what I could have ever done to deserve all of this.  All I could hear after that was the sniffles of our guests.
I wish I could explain to you the peace and comfort I felt this day and every day since.  I feel complete in a way I never knew was possible.  I feel a new meaning to our family and I am so glad we got to experience this together.  My girls had the most magical day.  "We're real princesses, huh mom!" Harlo says.  And she's right.  She is a real princess.  She is a daughter of the highest King.
Each day since, the girls have asked when they can go back to the temple.  They wont be able to until they are married or are old enough to receive their own endowments, but I hope they will put in the work to make it back there someday.  I got them both a CTR ring and told them that is how they can go back.  They can Choose The Right every day.  I testify to them and to you that this truly is the way to be happy.  By choosing the right each and every day, you will be happy.  Some times the choice isn't as clear, but when we have a relationship with our Heavenly Father, we will know of the right choices.  Choosing the right changed my life.  I am happier now than I knew was possible.  I have been able to stay happy even through our trials and understand that there is a God who is bigger than our world.  He is bigger than our problems, and heartache and pain.  He is capable of miracles and will perform them in your every day life if you just allow it.  He will lead you to the very happiness your soul has been searching for.  I can promise you that.
We finished a day with a celebration at our house with our family and friends.  It was the perfect day.  Truly.  It was exactly what I wanted my wedding to be like.  I realized that without even planning it that way, we had our marriage blessed and our vows renewed just shy of our 5 year anniversary, just like we had talked about on our wedding night.  Except it was even better than we could have planned.
I am so grateful for this experience.  I am so grateful for the changes in my life that have taken place since we started living the Gospel.  I have seen a wonderful strengthening in my marriage and family.  I have felt even deeper the blessings of family and motherhood.  I have become closer with the Lord than I ever knew possible.  I have found what I never realized was missing.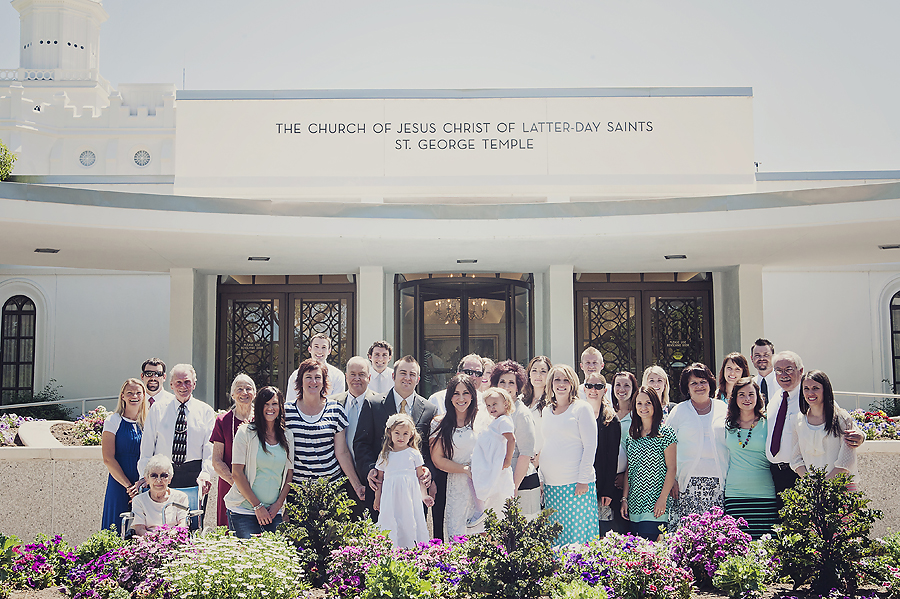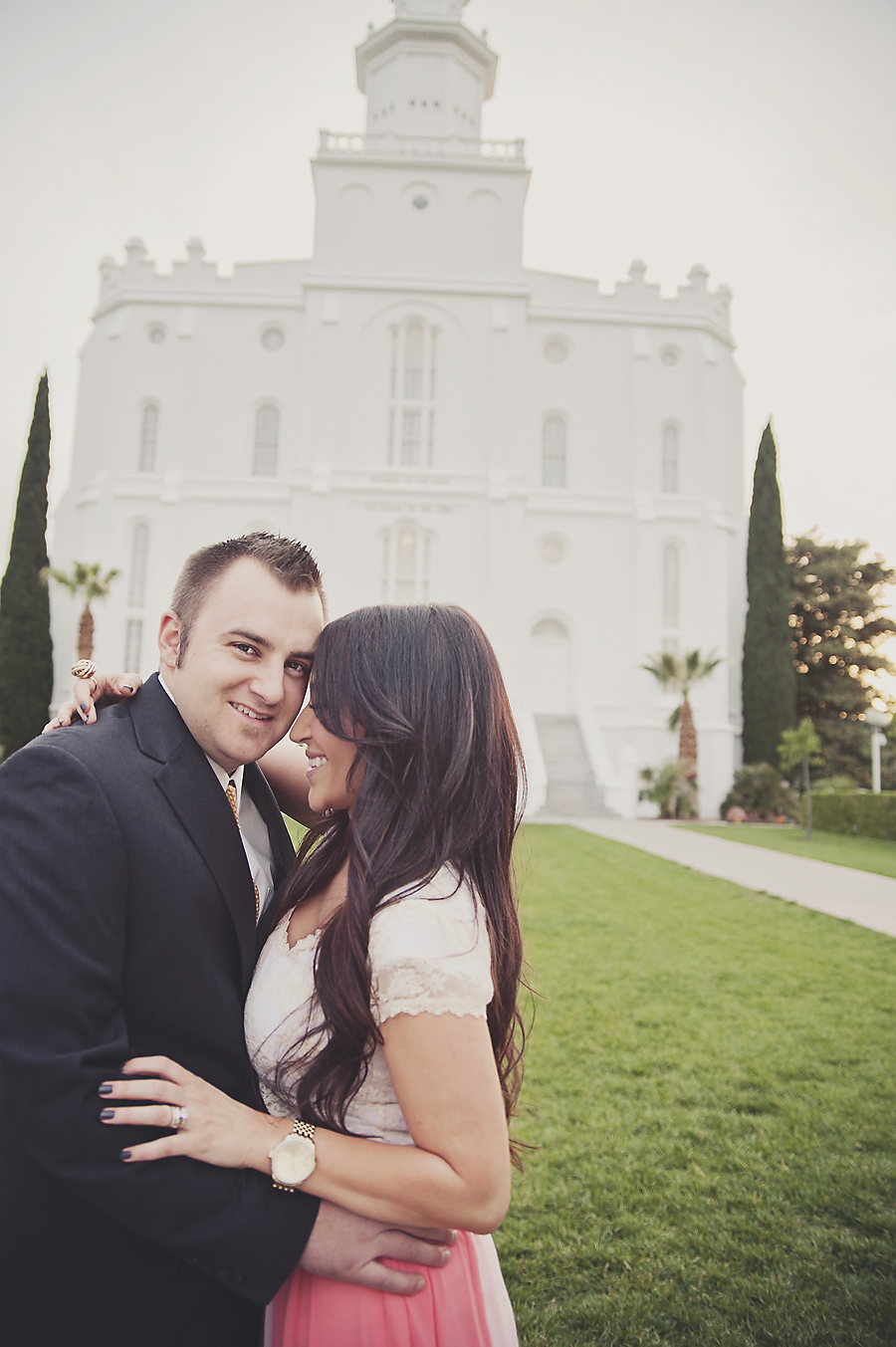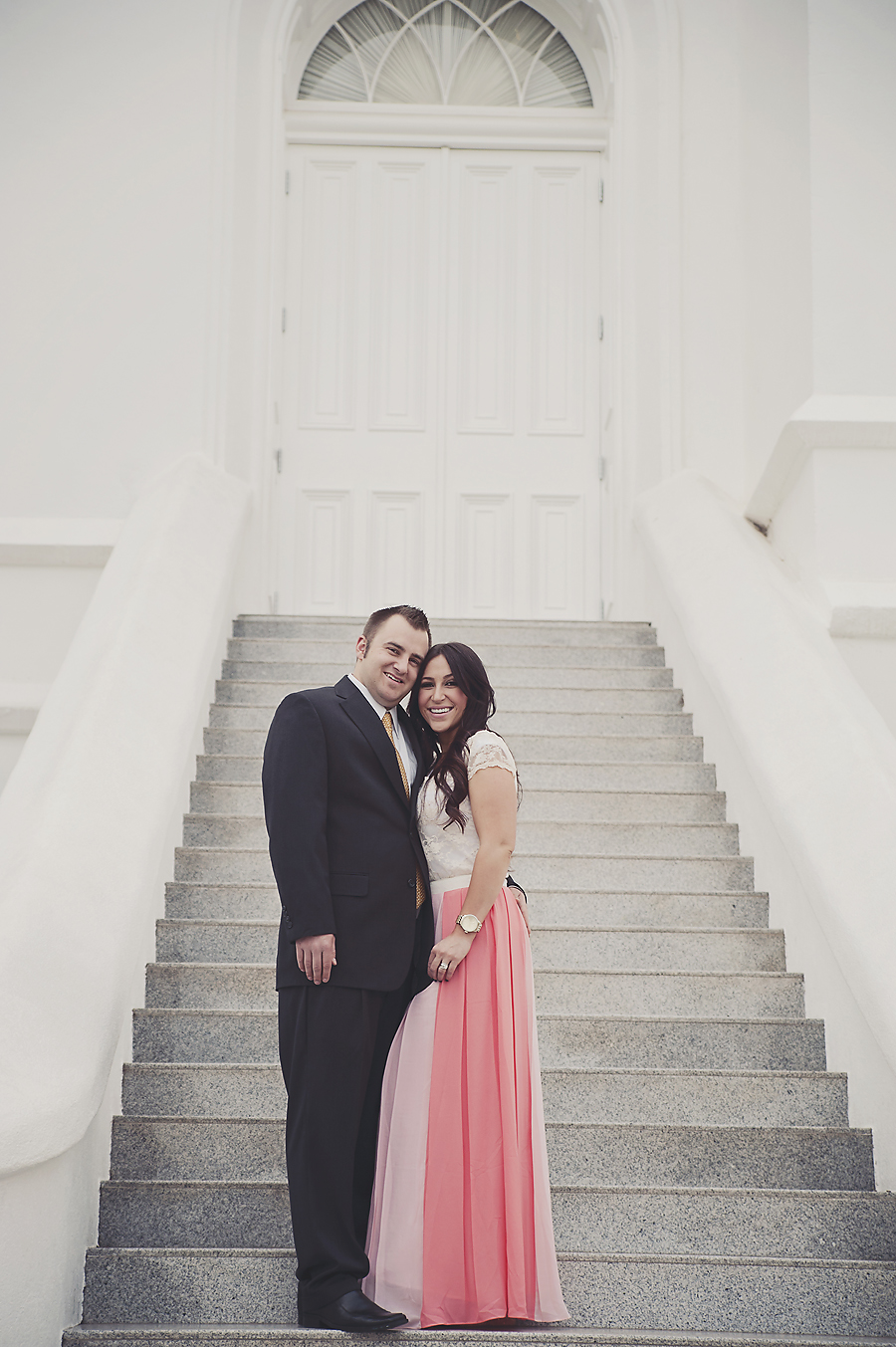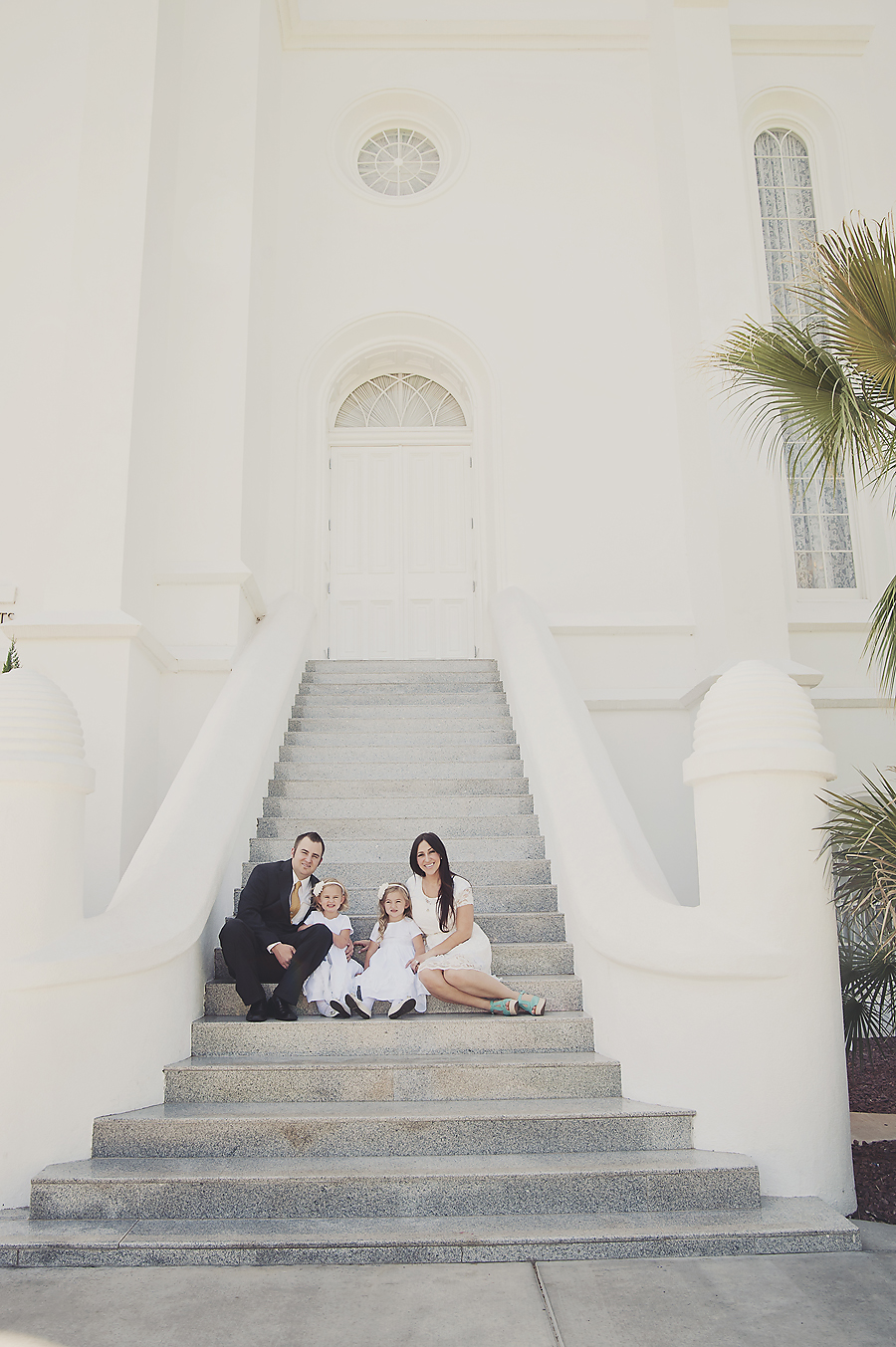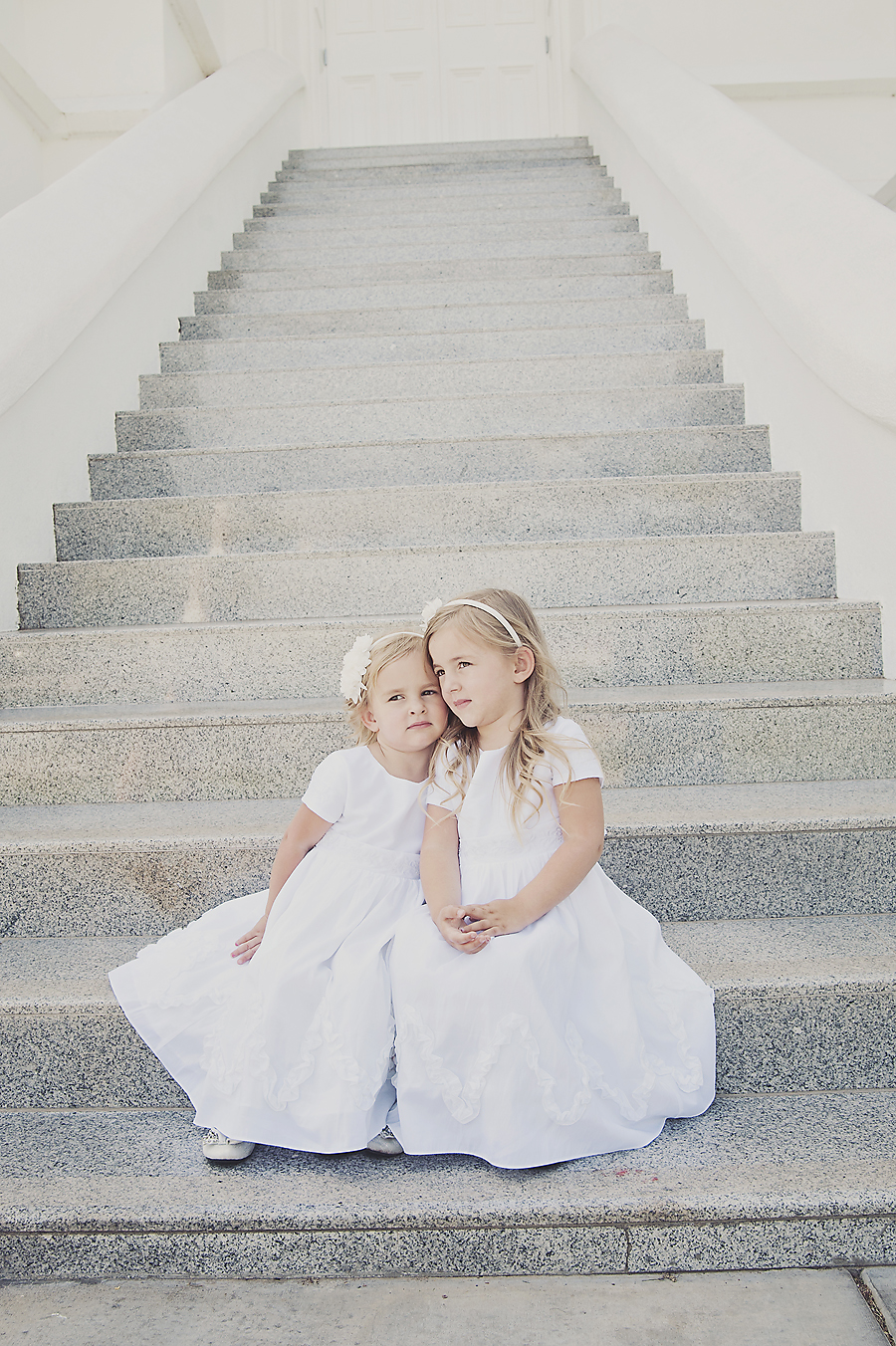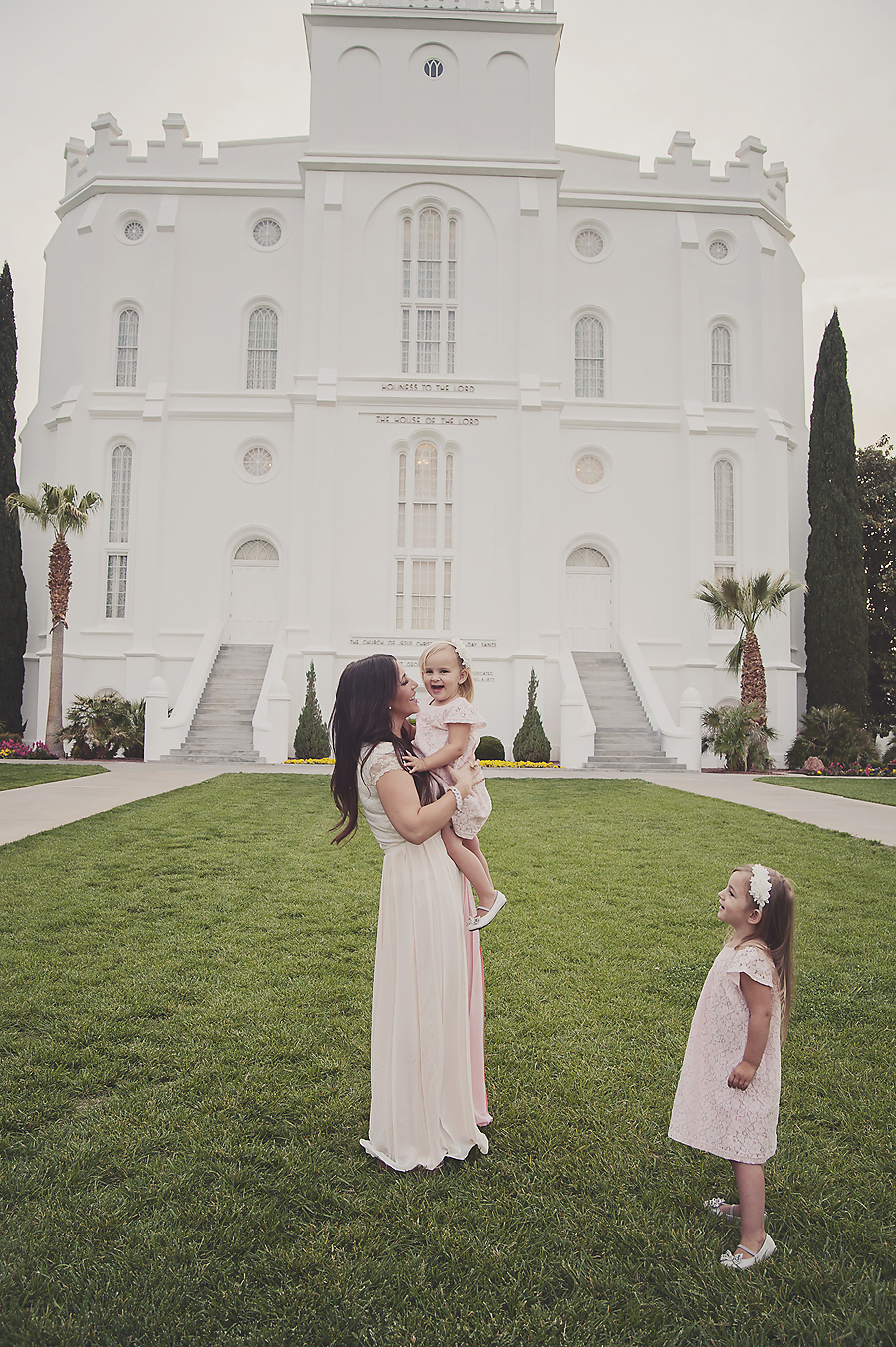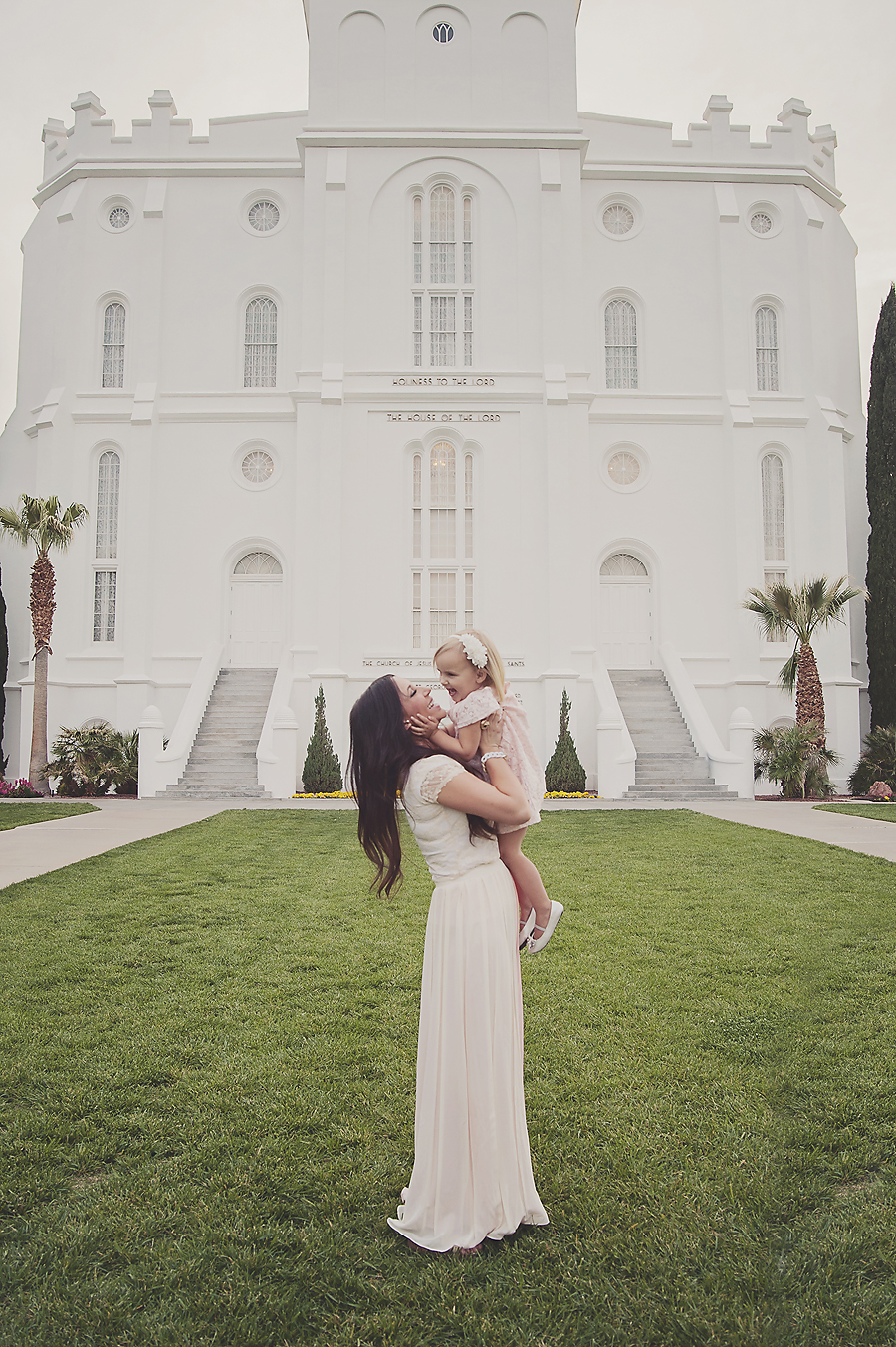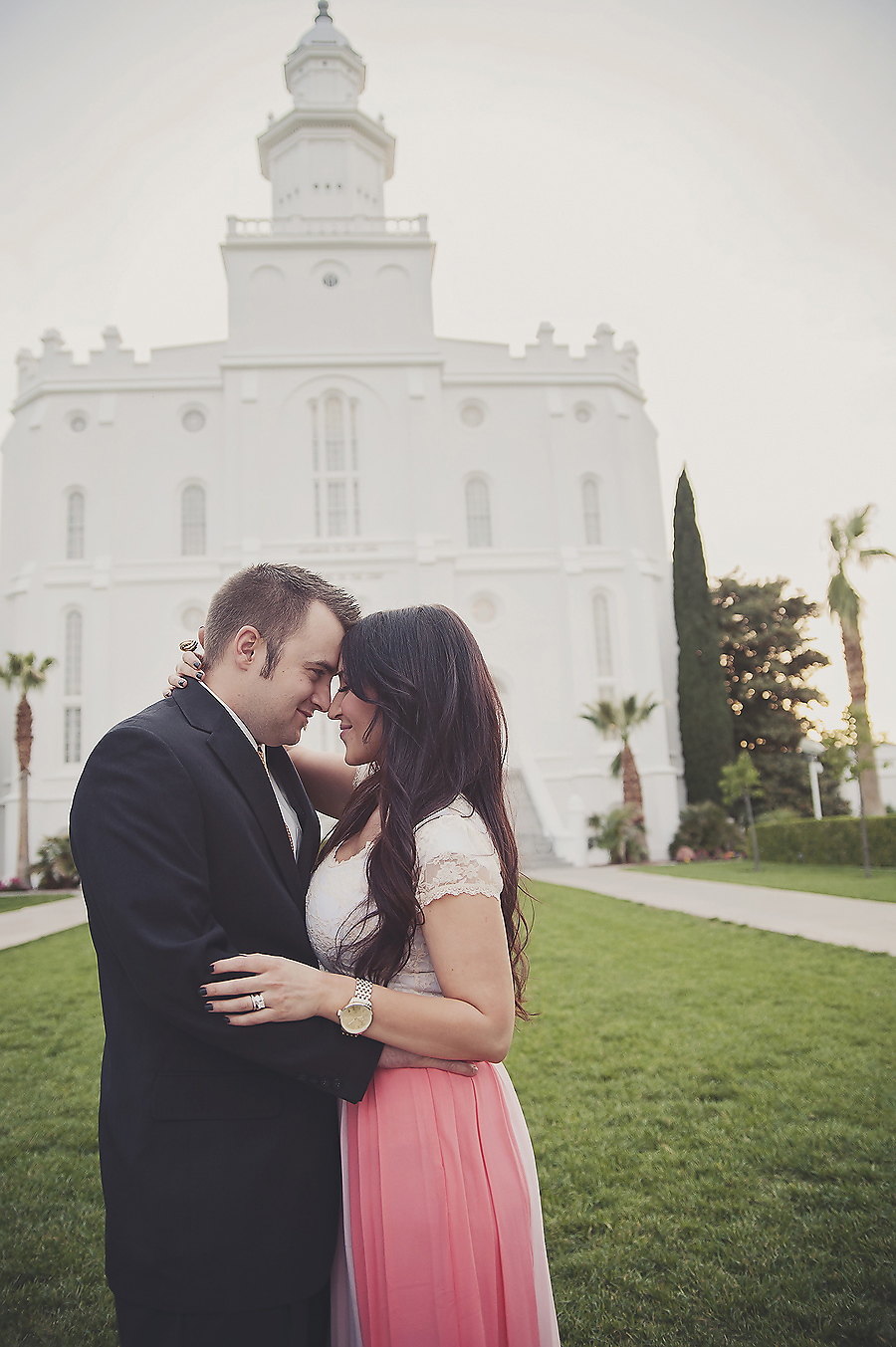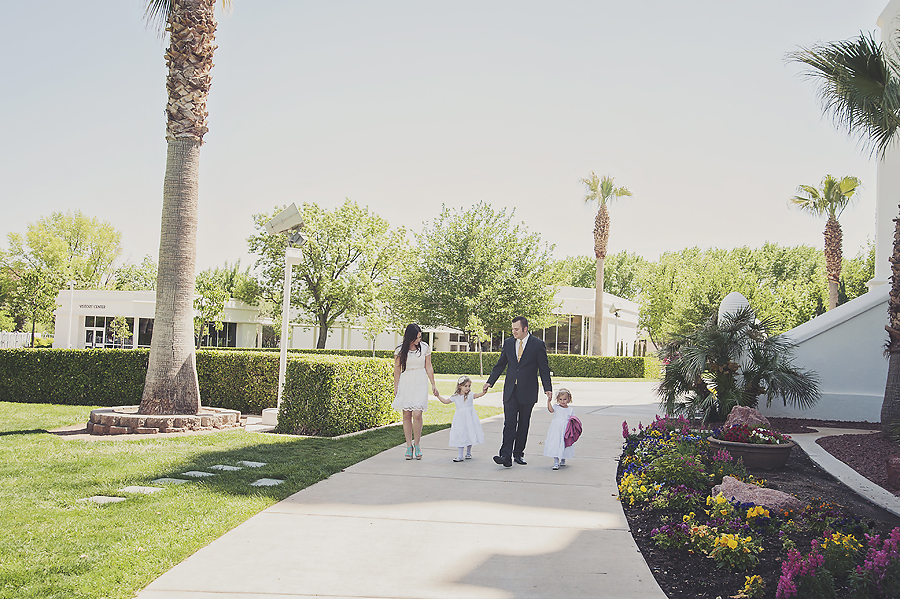 My lace white dress c/o Bohme
long peach and cream chiffon maxi skirt c/0  Bohme
 lace top c/o downeast
.…
Girl's white dresses :: zulily
Girls light pink eyelet dresses :: gap
These gorgeous photos of my family were taken courtesy of Speak Now Photography
BLOG | FACEBOOK