I had a wonderful Mother's Day and I hope you all did, too.  I've had a lot on my mind this holiday, so get ready for a wordy post…
I walked out to the kitchen to the smell of breakfast and my favorite flowers on the table.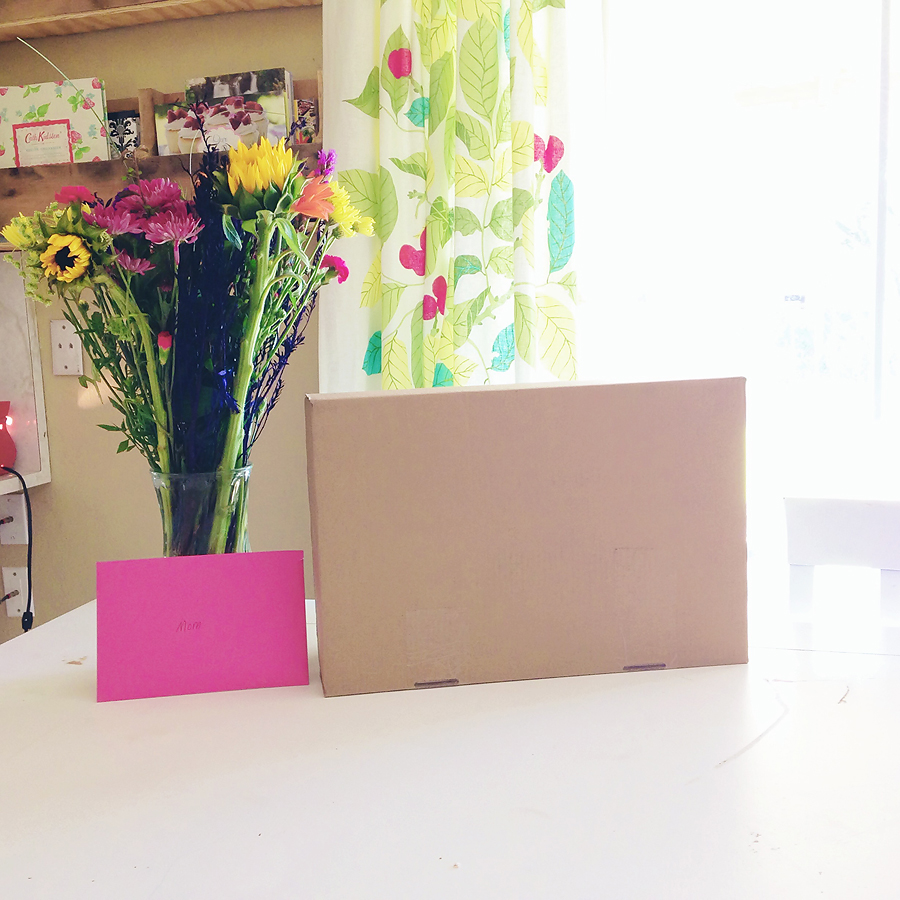 I had the world's best card, and Brady surprised me with the NUME Titan 3 curling wands which I was SO stoked about.  I used it once and so far, I'm in love.  They're having a groupon deal today HERE if you want to pick one up for yourself.  Super good deal!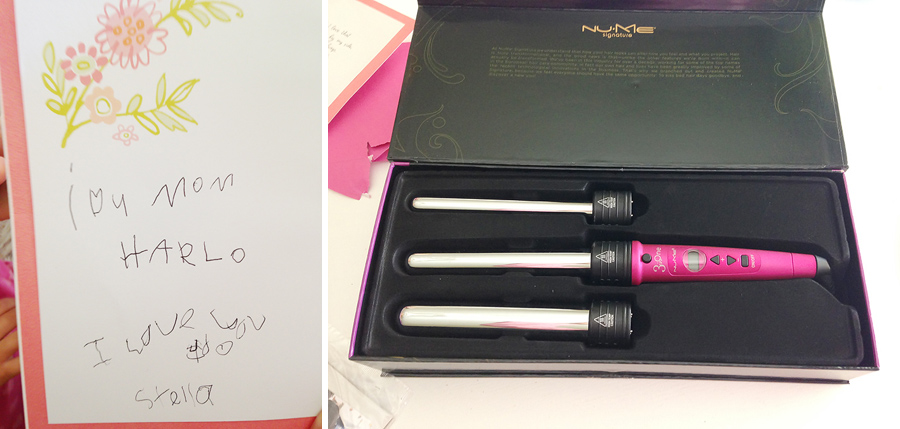 After breakfast, we all got ready for church.  Church on Mother's Day is always special, but it was especially fun for us this Sunday because Brady was talking in sacrament and Harlo's primary was singing. 🙂  Brady did such a wonderful job.  He talked about raising righteous daughters and I couldn't help but wish my girls would remember this talk through their lives.  His love for them – and for me – showed through in a way I hadn't ever seen before.  It made me feel so eternally grateful that he's mine.  My favorite part of his talk was this quote, "If God created anything better than womanhood, He kept it for Himself, because surely it's not here on Earth." This quote swirled through my head all day.  I'm so grateful to be a woman and to experience this life as a daughter, sister, woman, wife and mother.  This role is so fulfilling to me.
Harlo also did amazing on her first primary singing debut.  She knew the chorus well, and did her best through the rest of the verses.  I especially loved when the song said "Light my path" she sang, "Light my paff".  I literally thought my heart would burst.
I left our church with a heart overflowing with love.
Our family cleared out before we could get our classic "Mother's Day" pic.. we improvised with the self-timer on the iphone (camera+ app if you're wondering) and propped it against my shoe for a tripod.  Not bad, eh?
After our church, I headed to my mom's church because she was singing in Relief Society. I had only planned on popping in and out to hear her song, but when I got there I found out she was singing at the end of the lesson, so I ended up staying through the whole hour.  I was so glad I did.  It was such a wonderful message.  We talked about how we stay happy and cheerful through our day as women and mothers.  Some days it's so hard to feel like that, isn't it?  Some days I feel completely defeated.  Some days I lose my patience.  Some days I feel like I got nothing done.  These days are normal, it's part of the human experience.  It's how we deal with these days, or what we do to prevent these days that makes all the difference.  Some of the women had great suggestions, like having prayer time each morning and ask for help throughout the day.  Another woman keeps a picture of Christ by her door so that as she leaves for the day, she remembers who is with her.
This got me thinking about what I do to stay happy in my life and throughout my day.  As a mom with young children and a household to run, some days every last bit of my patience are drained.  Some days are wonderful and I lay my head down with the fullest of hearts.  I am a spiritual person and pray often and I feel like that has helped my life immensely.  What I find makes the most difference from the bad days to the good days though, is forgiving myself for my short comings.  At night, I like to sit down and write.  Writing helps me to reflect on my day – the good and the bad.  Some times I made mistakes in my day that I wish I could take away.  It's so easy to beat myself up about it and hold onto those things, but I make a conscious effort each and every day to forgive myself of what mistakes I made, just as my Savior does.  Each day I have a brand new chance to right my wrongs and I'm so thankful for that.
To me, loving myself is the ultimate happiness.  Everyday I have to be okay with my decisions – not anyone else.  When I love myself I am capable of such a deeper love for others.  When I love myself, I am more capable of doing good things.  When I love myself, I am so much more aware of God's love for me.  So each day I try to love myself just as I love my children and husband.  Love for myself doesn't come nearly as easy as it does for them, but it is there if you can look deep enough.
All day long, my spiritual tank was full.  I was so glad I was guided to that lesson in the day I needed it most.  Bonus was that my mom's song was beautiful.  Always a treat when I get to hear her sing.
After church, we went to the Miller's family picnic.  The kids played around at the park while we ate yummy food.  I love so much that I married into the family I did.  They're always eager to get together and my kids are surrounded by so. many. cousins.  It is magical!  This is a gift that is completely priceless to them.  They may never know how lucky they are, but I will.  I hope I can raise a family who loves like the Millers do.
We headed home for my favorite part of Mother's Day – the guiltless lounging.  I know that  mother's day is supposed to be all about mothers, but it always makes me think about my other half.  How without him, I wouldn't be a mother.  He has given me the absolute best gift in the entire world.  I am so overwhelmed by that.  It's so amazing that together, with the one you love, you can create life. I mean.. what a gift that is.  We believe it is truly what this life is about.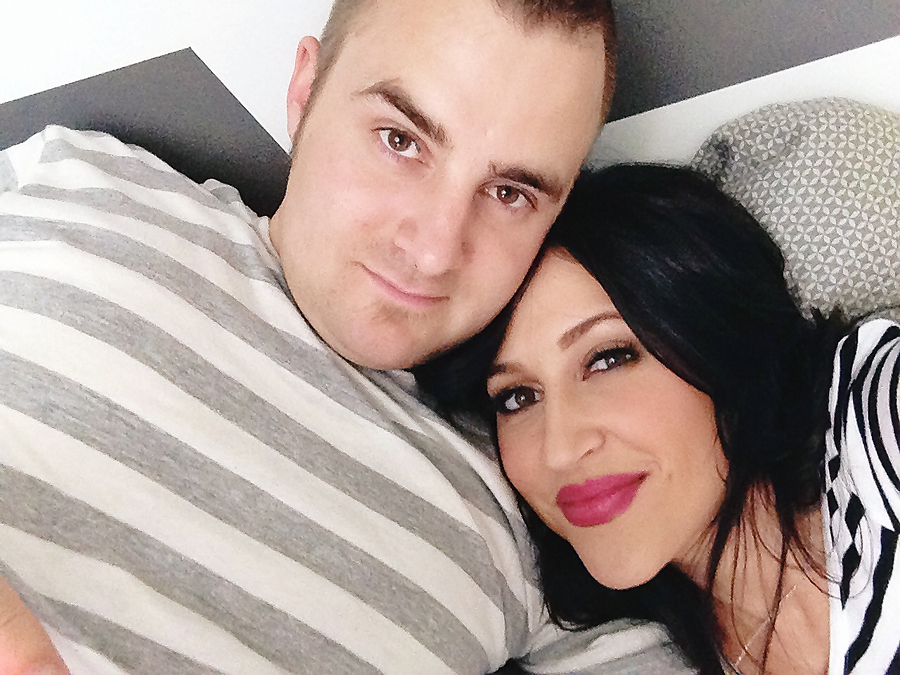 On a lighter note – this lipstick was my mother's day gift to myself.  I just finished watching Kim and Kourtney take Miami (a little late to the party) and I fell in love with this look on Khloe: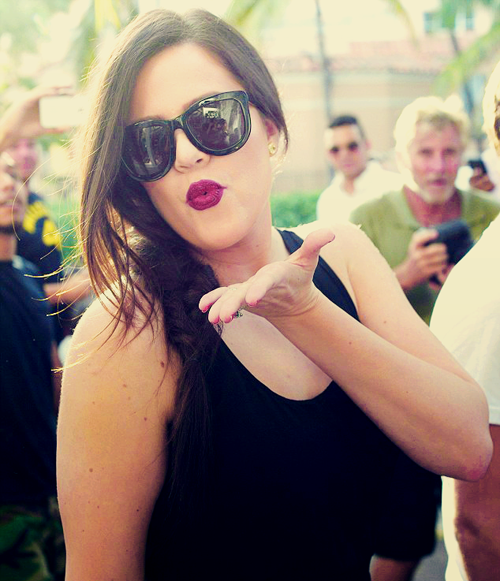 I had to find something similar and I love this one I got. I'm obsessed with the color, but mostly I just love this lipstick.  It's the Maybeline color whisper line, color is berry ready.  They're $5 at target and pack a punch!  So much pigment and lasts for days.  I literally didn't have to reapply all day.  I'll be purchasing every one!
So all in all, it was the perfect day.  Aside from the fiasco that was bedtime, but I guess that's what Motherhood is all about.  It comes with ups and downs. 😉
I hope your day was wonderful!
xo, C