So I am a fan of being tan.
I mean, who isn't?  I just feel so much better when I"ve got a little color in my skin.  Especially if I"m feeling insecure about my body, sometimes a good tan is all I need to lift my spirits and my confidence.  I mean, let's take a little tip from the perfectly bronzed beauty herself, Kim Kardashian.  Love her or hate her, the girl's got the tan down like no one else.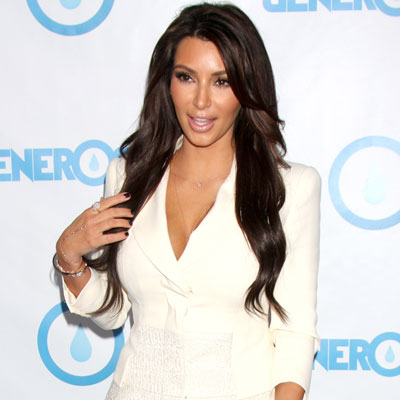 With nightmares of melanoma from my days as a dermatologist surgical assistant, I can't bring myself to step foot in a tanning bed and let's be honest.. the last time I layed out in the real sunshine was oh about.. 9 months before Harlo was born.  My idea of catching rays now is chasing my kids around the beach or working in the yard as they splash around in their kiddie pool.  Not exactly the thorough tan I am envisioning.  But I believe that moms should not give up their dreams, even the smallest of them to look like an island princess year round if we wish.  Finding a good "fake" tanner can be a painful and not-so-pretty process, but I threw myself into the fire to find the perfect one and I'm ready to share my expertise.
Spray Tanning – I've tried 4 different spray tans and while I have enjoyed the bronzing effects and the no-streak look, It can get pretty expensive to keep up on.  Not to mention, it's a little smelly.  I'm all about the low maintenance-high maintenance. ie: do it yourself beauty.  It's the same reason I do my own mani/pedis and color my own hair.  If I can't spend $15 for a polish change, you better believe I'm not spending upwards of $30 on a spray tan I'm going to need again next week.
Tan-in-a-can – I never dared try a self tanning out of a bottle until about 2 years ago.  Maskcara recommended sun laboratories, and when Maskcara recommends something, we should all run to our nearest amazon and purchase it.  Am I right?  So I have been an avid user of sun laboratories since.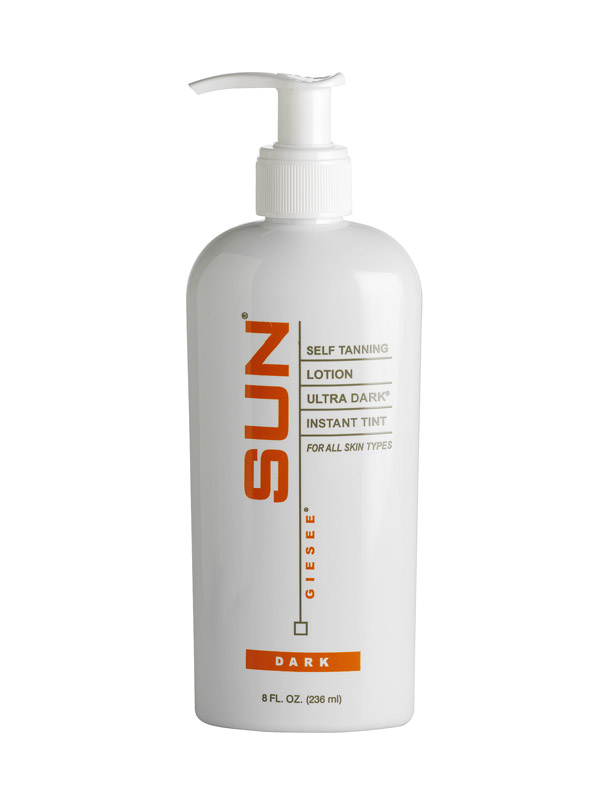 Until… someone asked me if I had ever tried Fake Bake.  I had tried the Fake Bake lotion and I did really like it as far as color and no-streak goes, but I felt that my sun laboratories lasted longer.  But I had started falling out of love with my beloved sun labs due to sometimes splotches on my wrists, ankles and forearms even after I had properly lotioned the areas just as Maskcara told me to.  So, a couple weeks ago I got a wild hair and got on to look at Fake Bake again.  To my surprise, they have a bunch of awesome products and one in particular, Fake Bake Flawless, caught my attention.  One thing I don't love about the sun labs brand is that it's a lotion and you work up a pretty good sweat bronzing yourself from head to toe.  I liked that the Fake Bake Flawless was a spray and had a mit to apply. (Similar to what I've seen of the million dollar tan, but less than half the price.) I wanted to try it and for $13 it was worth a shot!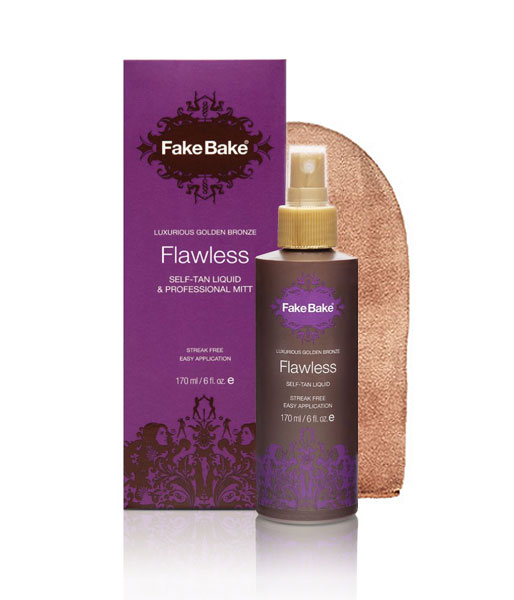 For me, it's a total game changer.  I love the color of this tan – not orange in the least! It's buildable so it's perfect for someone who just wants a little glow and for someone who likes a deeper tan.  It's EASY TO APPLY which is amazing.  I am virtually streak free and have absolutely no build-up around my wrists or ankles.  Glides on like butter, I tell you!  I think even Maskcara herself would approve!
A bonus is that it comes with the gloves and directions of everything you'd need to know about getting a great tan. It was very similar to what Maskcara posts about, so you can check out her tips for flawless self tans here.
What I really love about this product though that outshines any other, is their dedication to keeping it as natural and paraben free as possible.  The shelf life on this tan will be about 10 months because it's made with all natural ingredients.  If you keep it in the fridge, it will last longer and keep the color better too.  I love knowing what I'm slathering all over my body is not poisoning me.
Keep that tan lasting extra long with a little of this jergens natural glow through the summer and consider yourself a true bronzed beauty – the healthy way!
You'll thank me later. 😉
xo, C
(This is not a paid post, but if you know the owner of Fake Bake, send them my way! ;) )