As promised, I am bringing you the total rundown of my birthday adventures yesterday.  It was such a fun birthday!  Every part of it was utter perfection.
My day started like any normal day does.. making porridge for my littles.
It's actually cream of wheat, but they call it "porridge" and that is quite possibly my favorite thing in life right now.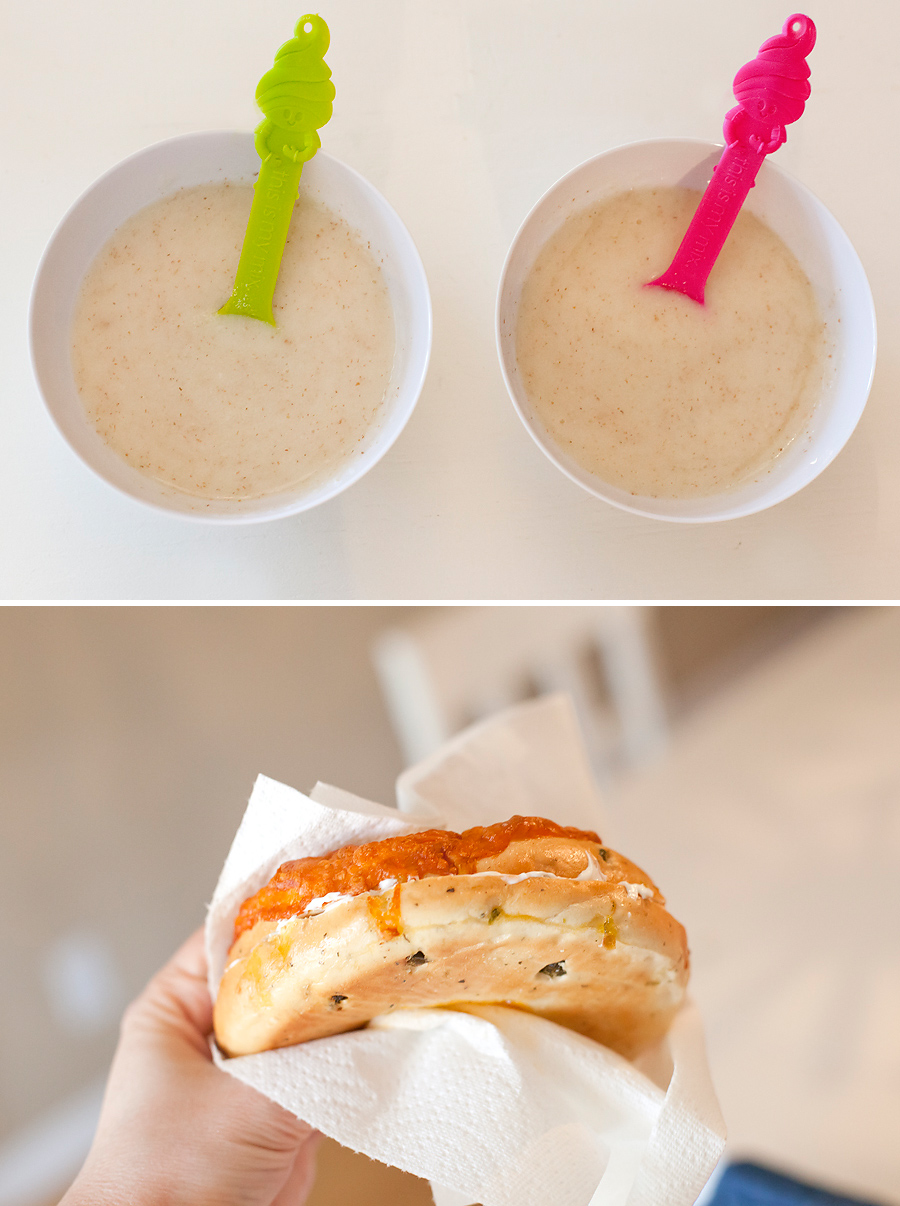 Apparently food is a big deal for my birthday, I quickly found out.  Green chile bagels from Einsteins are my very favorite.  We don't have Einsteins, but we do have Smiths who makes a mean green chile bagel and I made sure I had a fresh one in my toaster the morning of my birthday.  It was divine!
 After a nice cozy morning with my girls, we got ready for the day and headed to my birthday lunch.  Obviously, no birthday would be complete without our traditional birthday pizza from Pizza Factory!
It was exceptionally delicious this year!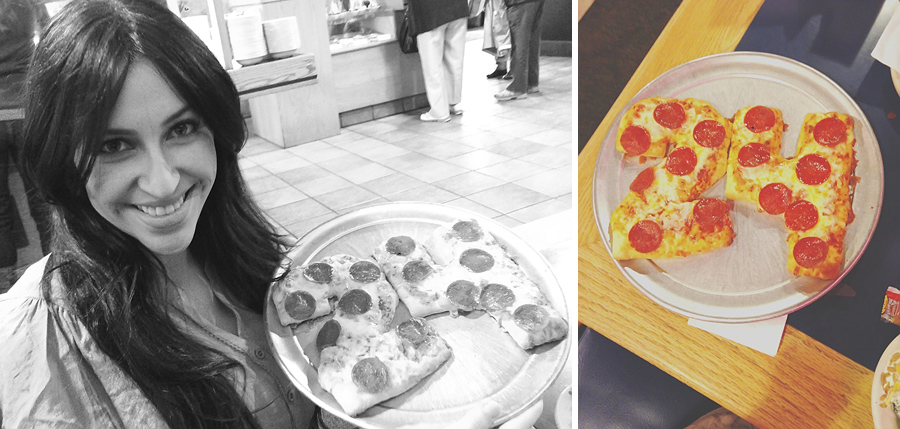 My birthday lunch couldn't have been complete without these two ladies: Grammy & her twin, Stella.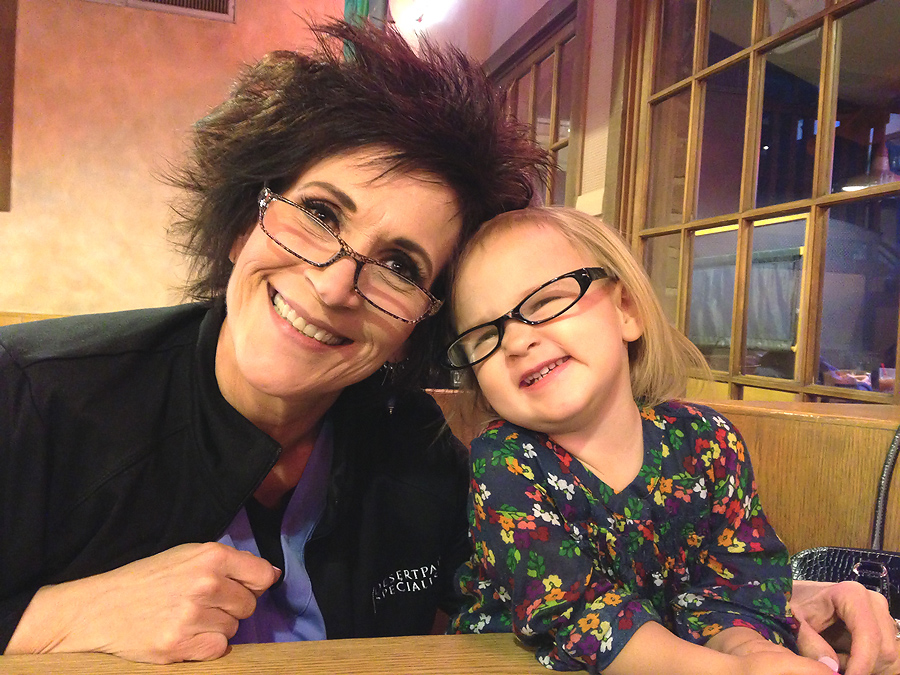 I felt so blessed to be celebrating with this sweet family of mine this year.  What a fun little crew I have.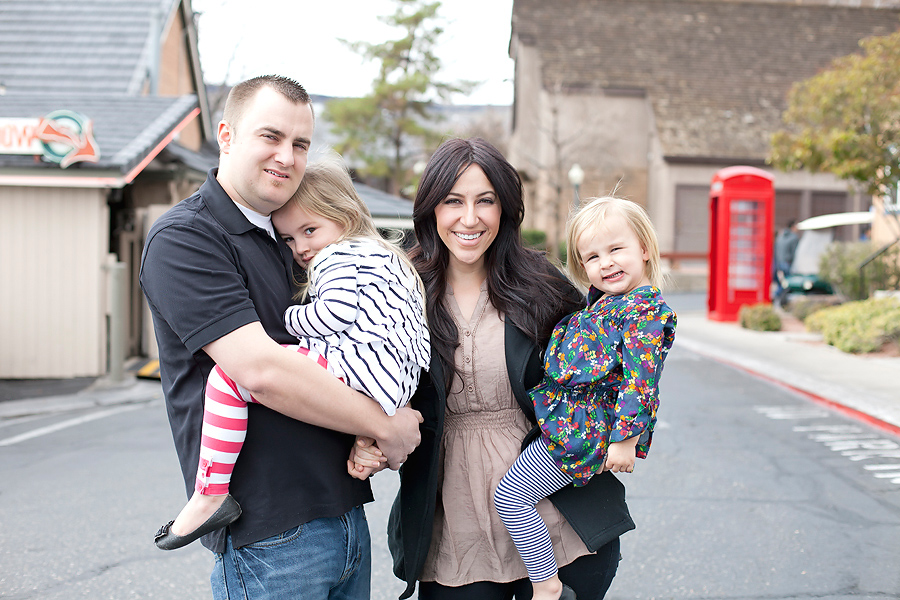 My very favorite birthday present has to be this one from Harlo.. made especially for me!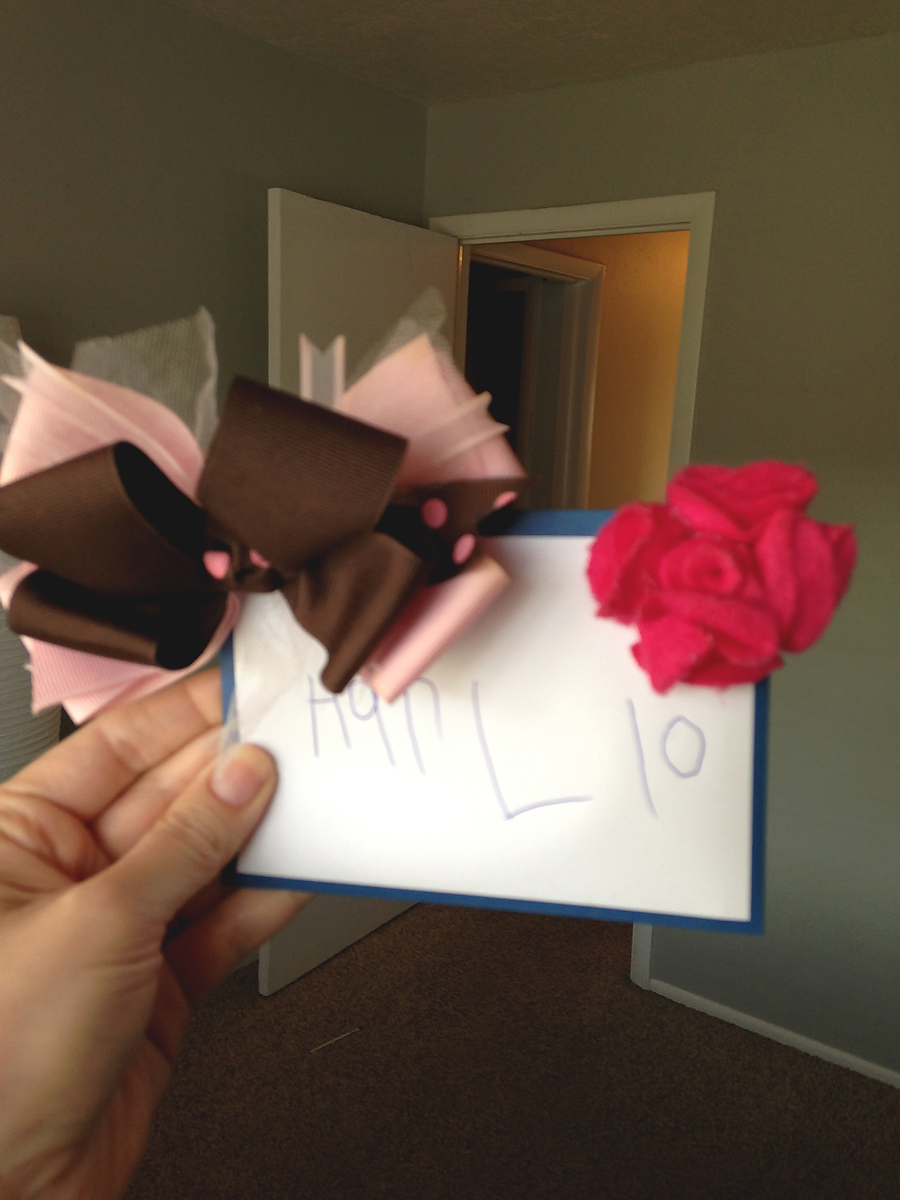 After lunch and presents from my ladies, My Mr. Miller whisked me away to Las Vegas.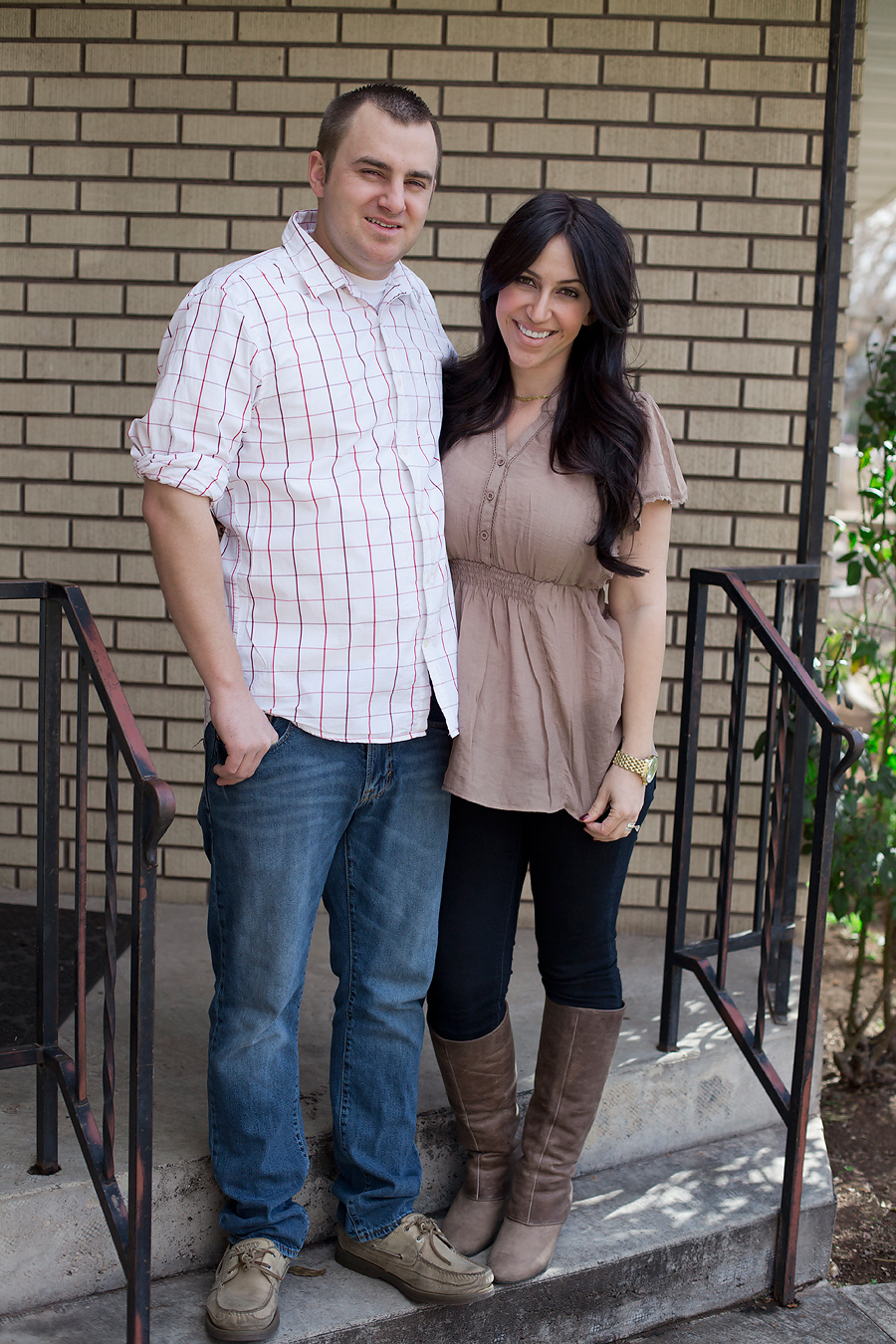 The girls were pretty excited about spending the afternoon with Nana…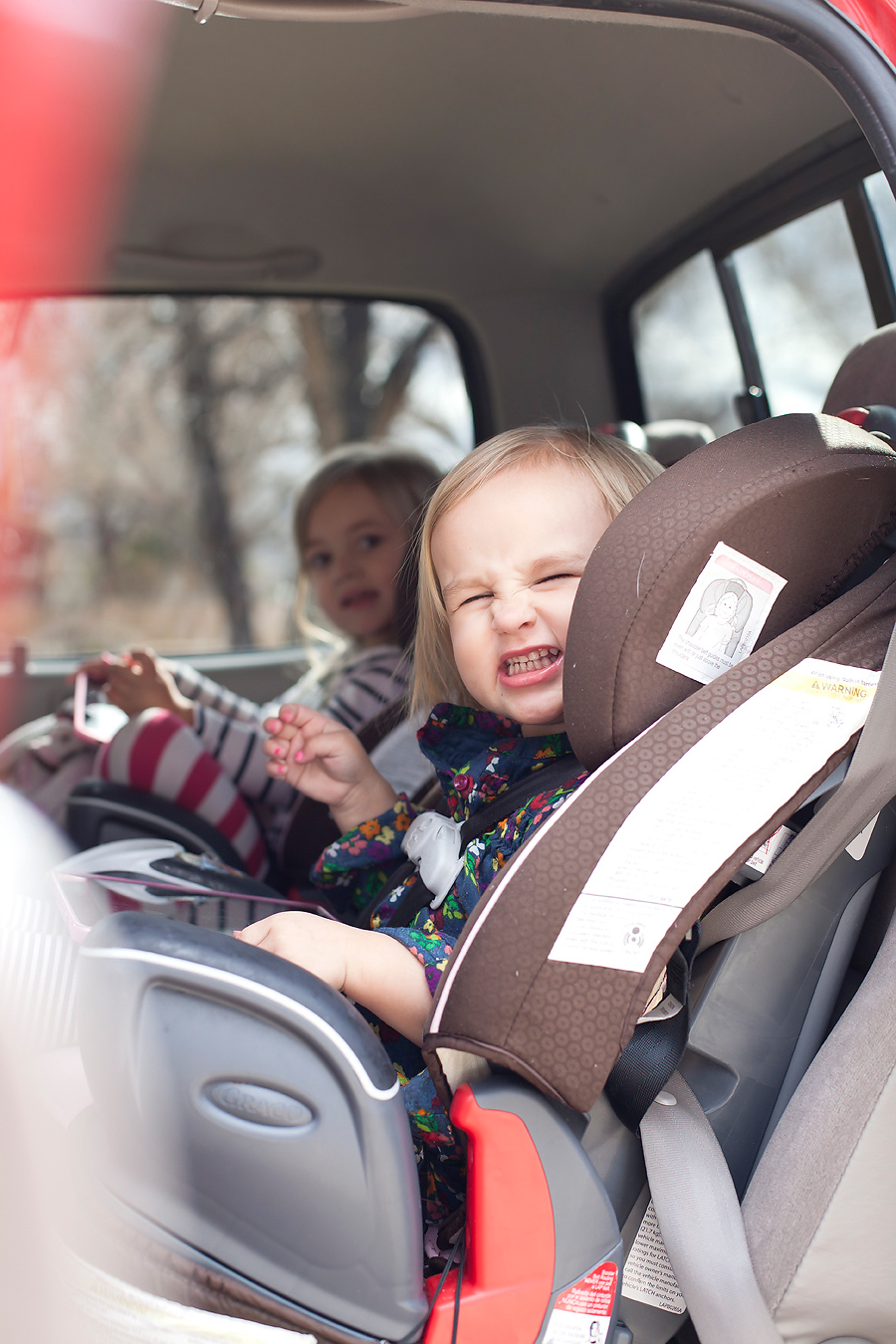 This new watch was a birthday present to myself.  Wasn't that thoughtful of me? I love it!  😉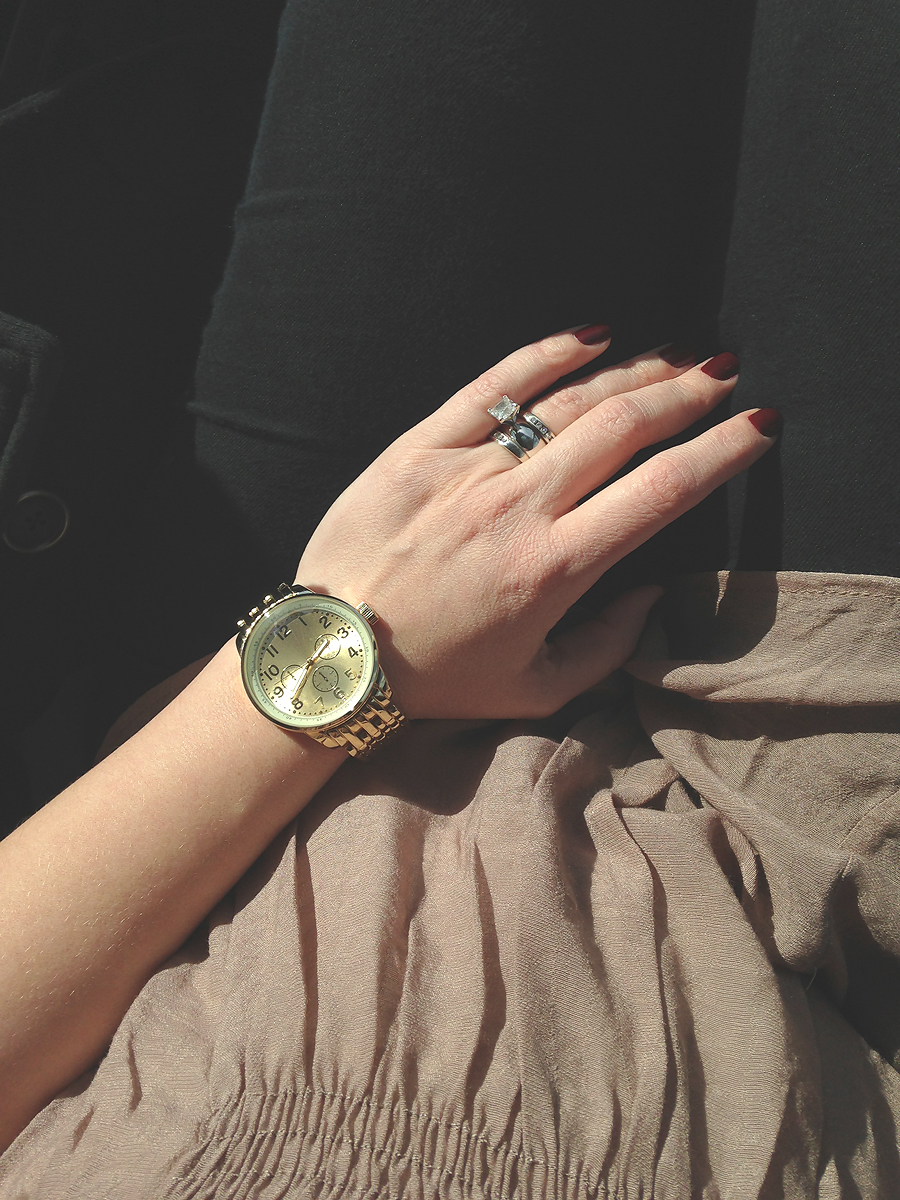 So many parts of my day were special, but just traveling with this man in a quiet car for a couple hours of conversation had to be my favorite.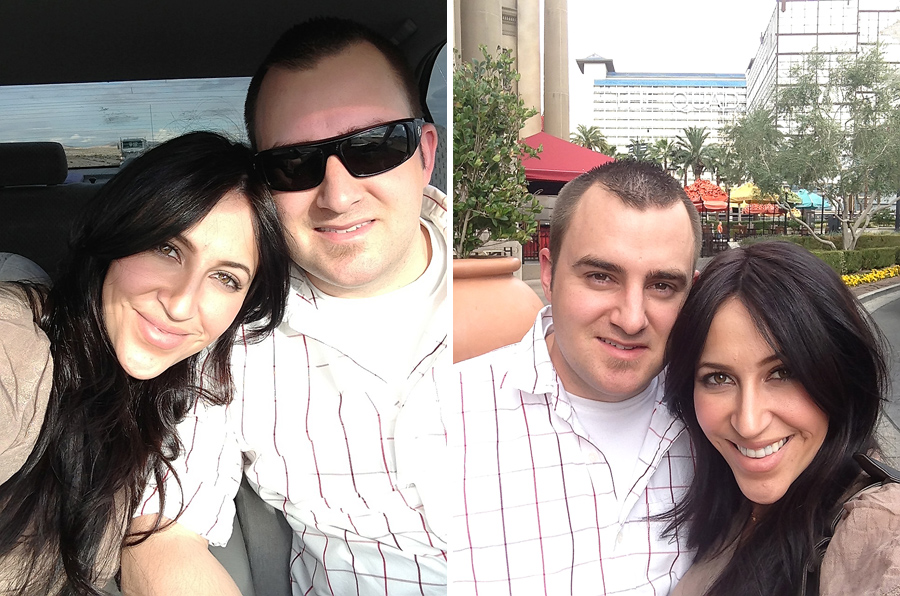 Caesars forum shops are my favorite thing in Vegas.  Aside from Chipotle, they have all my favorite things: Cheesecake Factory, H&M, Anthro.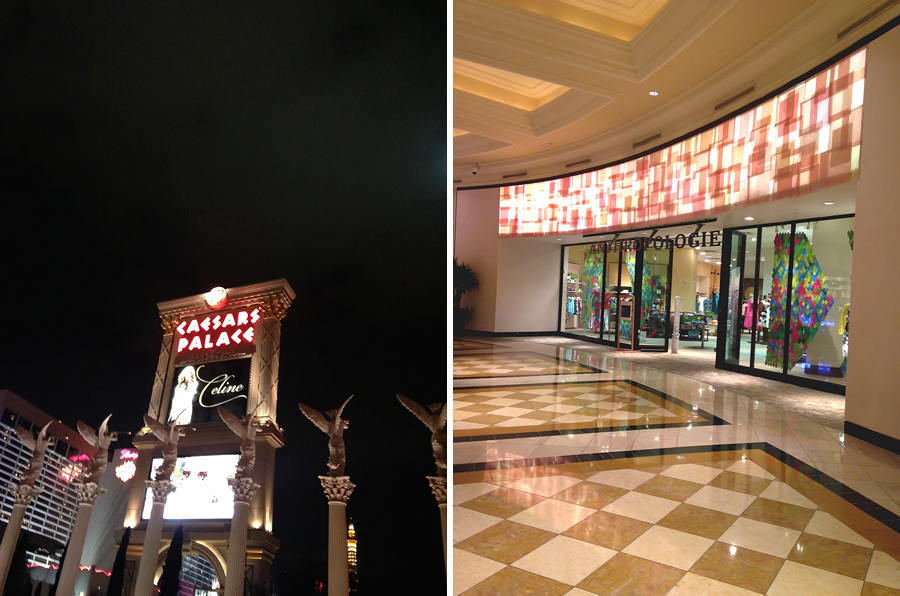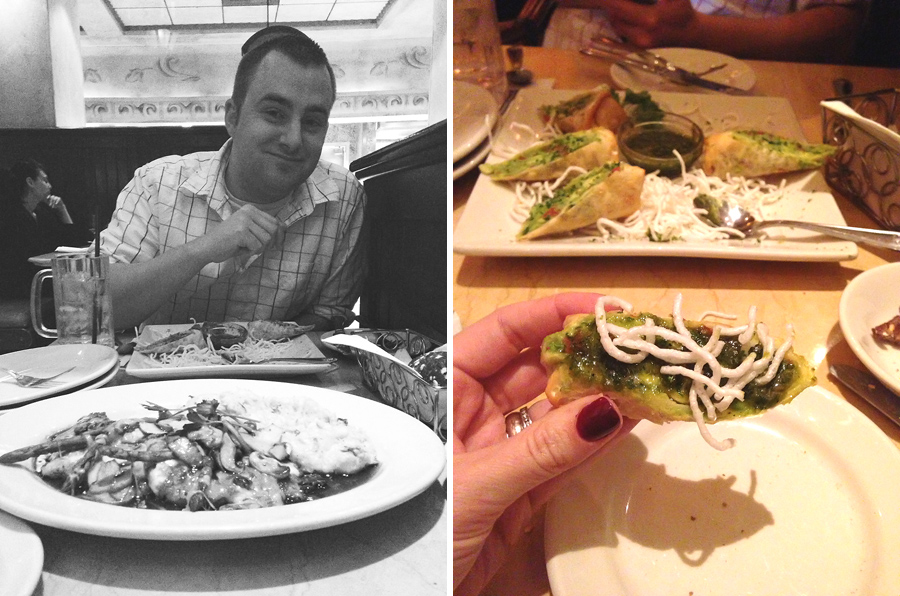 No birthday should be complete without Cheese cake Factory red velvet cheesecake!

My 24th birthday was the best birthday I've ever had!  It was filled with all the people and things I love most.  That Mr. Miller made it so so special.  I feel so blessed!  Not to mention all the birthday wishes I received! I was definitely feeling super loved.
Thank you all for loving me so well!
xoxo, C