I am so happy to be sharing a fabulous handmade shop with you today.
As a long haired lady myself, I pretty much die over any hair style or accessory besides straight down or in a top knot.  (Do we have other options??)  Lemons and Lace is such a great little shop filled with cool unique headbands and turbans (who doesn't love a turban?) and all sorts of fancy things.  They also have baby and kid sizes that are to die for! You've got to check em out.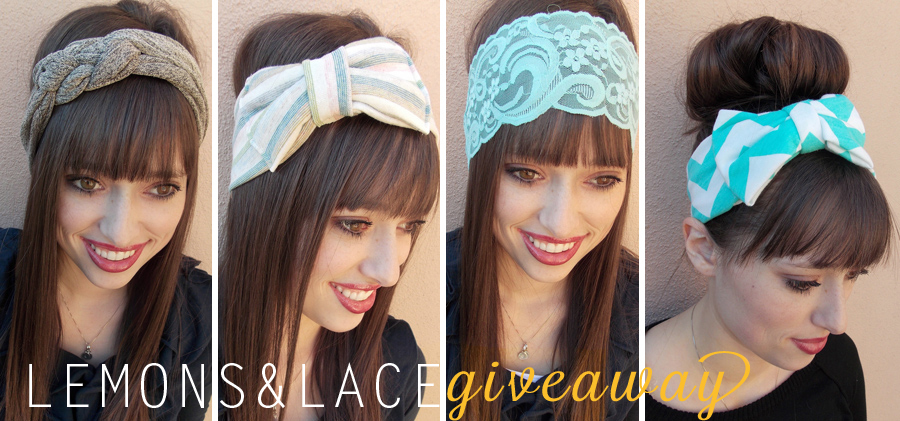 What I'm super excited about today is that they are giving away one headband or turban of choice (baby or adult size) to one of my readers!
Here's how to enter:
like me on facebook – 1 entry
like lemons and lace on facebook – 1 entry
follow me on instagram – @cassmiller -1 entry
follow l&l on instagram – @lemonsandlace – 1 entry
follow me on bloglovin – 2 entries
leave a comment with how many entries you have (6 total) along with your favorite headband from the lemons and lace shop!  Winner will be announced Friday.  Yay!
Good luck 🙂
xo, C