I had forgotten how long it takes to get a house put together.  I feel like we have an endless list of to-do's as far as the house goes.  I keep vowing to myself that as soon as the busy season is over, I'll get my rear in gear.  I'm in a bit of a design rut with it right now but I thought I'd show how far I am anyway.  Maybe you'll have some great suggestions. 🙂  I need to re-arrange the wall space, find new lamps, side tables, rearrange, paint?… But here is my ever changing (and completely unfinished) living room…
So first of all, thanks to pinterest, we went white.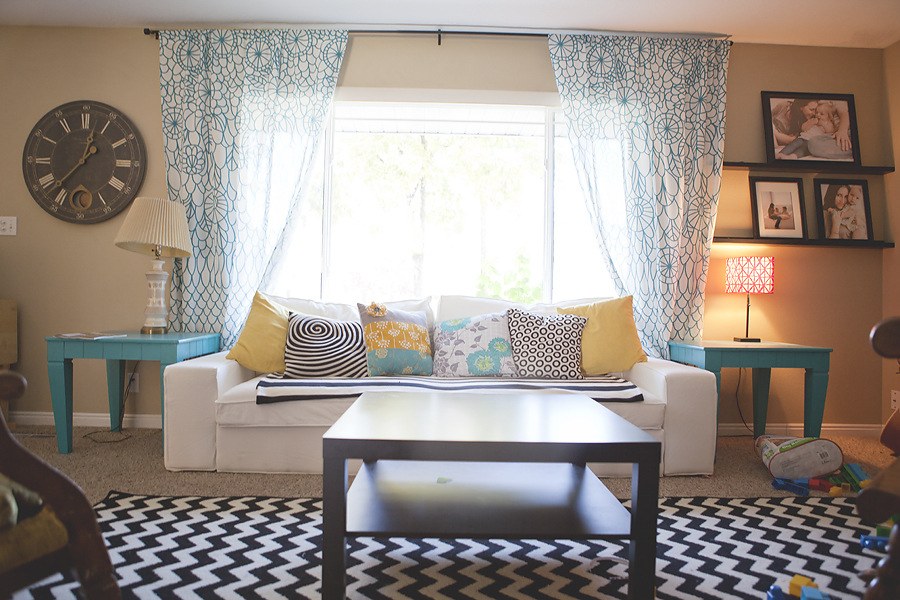 After a lot of research, a few handfuls of furniture stores, countless couches we sat on, I decided to go with my heart.  Sometimes you just need to get what you really want, ya know?  I wanted white slipcovers and so far, I'm glad I did it.  This post from the inspired room helped me be realistic about my choice, so if you're thinking white for your house, I recommend reading it.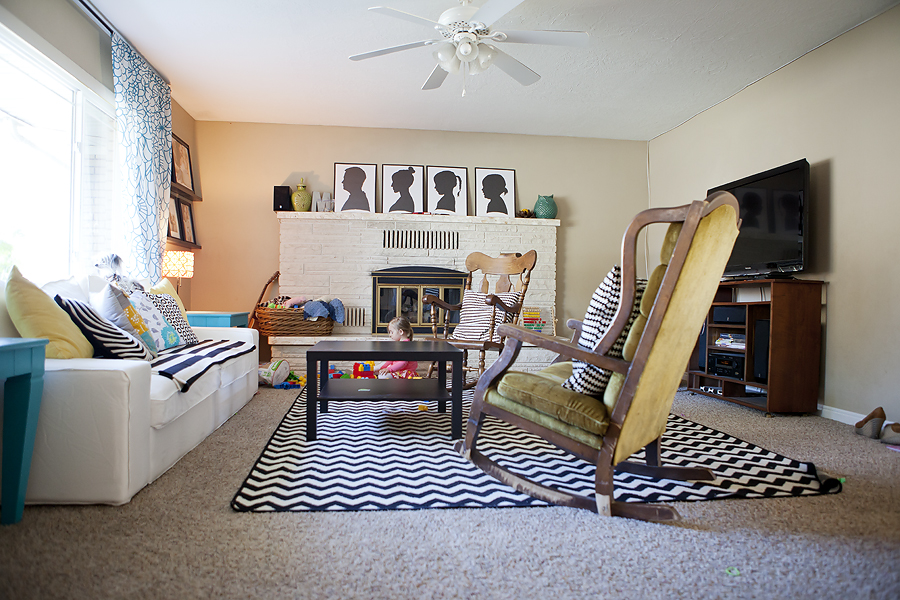 Pretty much everything is in a constant state of rearranging.  I still can't decide what to do with our chairs.  I originally wanted white slip chairs as well, but when push came to shove, I couldn't get rid of our rockers.
The rocker on the left I was rocked in as a baby, and the rocker to the right Brady was rocked in as a baby.  I love having meaningful items in my home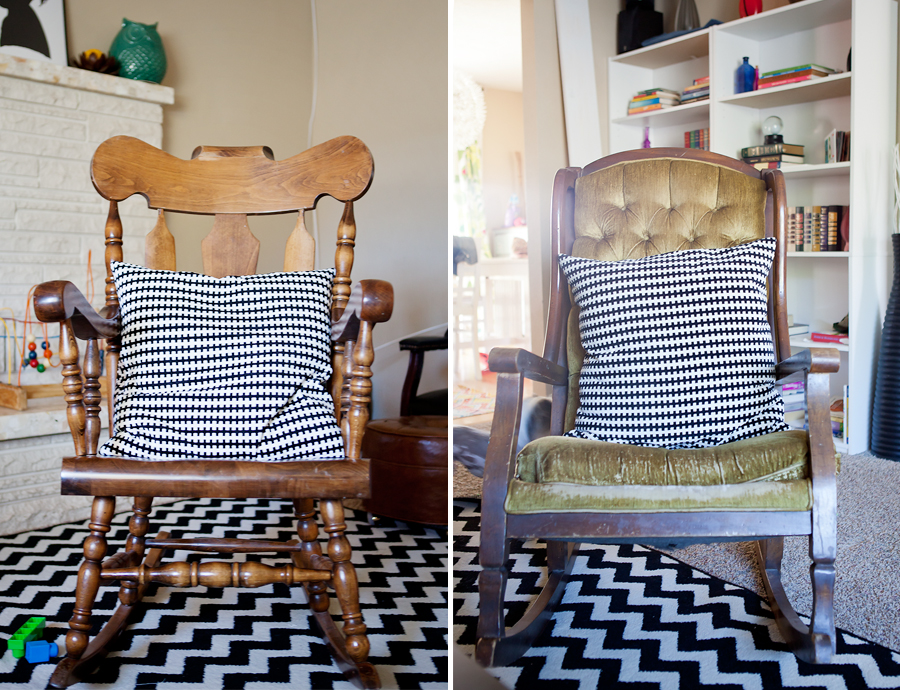 Brady's rocker is quite worn and I can't decide if I should reupholster, leave, or just move new chairs in all together.  It's in a constant state of change right now and I'm thinking it will be like that for a while.  I do love this room though.  It will be a fun project to finish.
In January.
Hopefully.
Do you have a room in your house that keeps you up at night?  I hope I'm not the only one…
Want to know what I'm thinking for my house?  Follow my home board on pinterest
xo, C