Chase and Nisha have been good friends of mine for quite a few years now.  When she was pregnant with Zoey and asked me to do her newborns, I was totally excited.  They make some beautiful babies and Zoey did not disappoint.  She was a stunning little thing and as well behaved as ever.  I honestly never heard one peep out of her the entire time.  Such a little sweetie.
We wanted their session to be really cozy and "home-y", which is my very favorite way to photograph a family, and especially a family with a newborn.  When I do a newborn session, I really try to focus away from the posed shots.  To me there is NOTHING more amazing than having a new baby in the house.  I am literally obsessed with it.  Just so, there is nothing more beautiful than a way a new mother is with her sweet little babe.  It always amazes me how relaxed a new mom is, and the connection she has with her baby.  The baby wiggles, the mom knows just what she needs.  It's an amazing thing to see on a regular basis.  I will usually place a mom or baby where I want them or where the light sits beautifully on them, and then just sit back and wait.  These are always my favorite shots I get in a newborn session.
I also especially loved the shots I got of Chase and Zoey.  Chase was so excited to have a little girl, and the excitement in his face when he looks at her… just so sweet.  I am a total sucker for daddies and their little girls… 🙂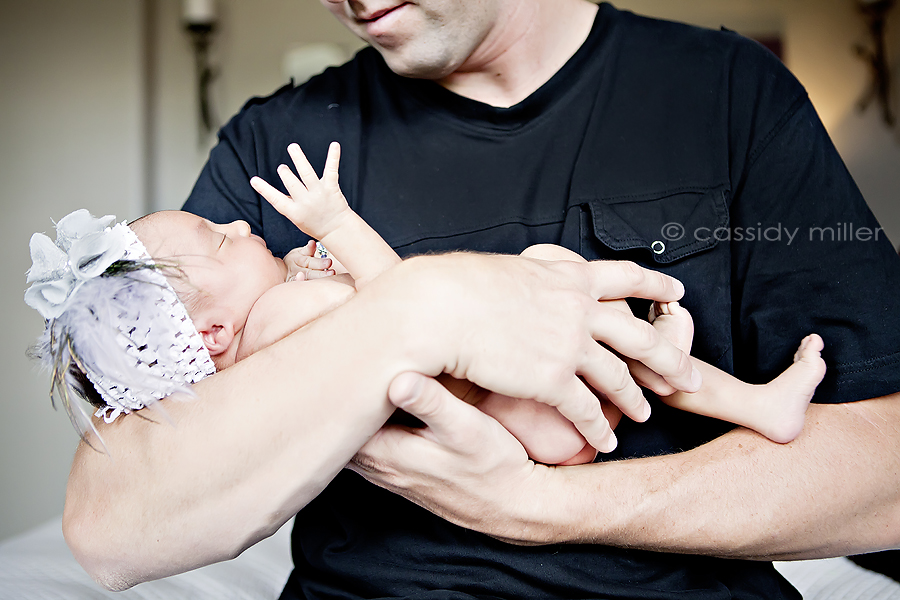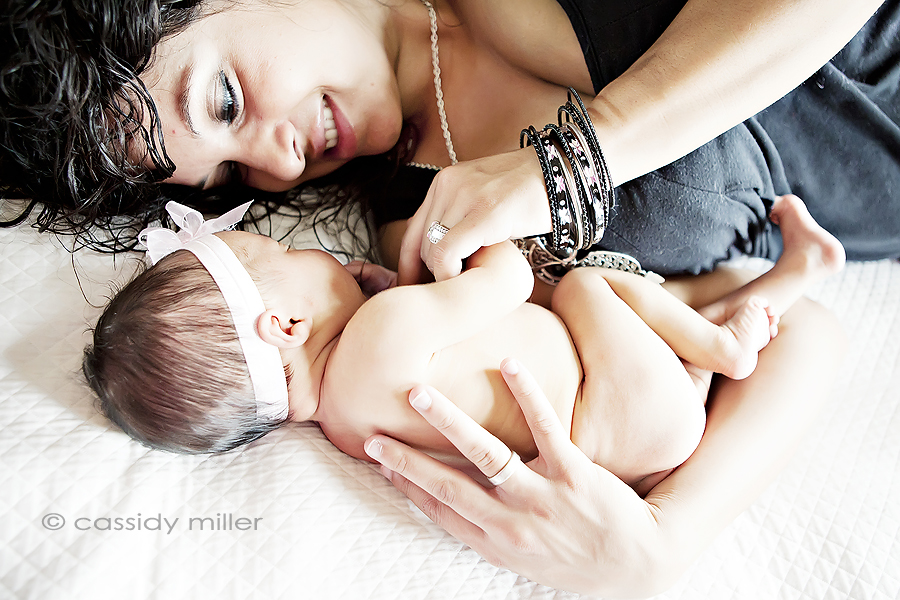 What a beautiful family, right?  My goodness.
xo, C