There is a Miller Manor favorite that magically appears every single laundry day.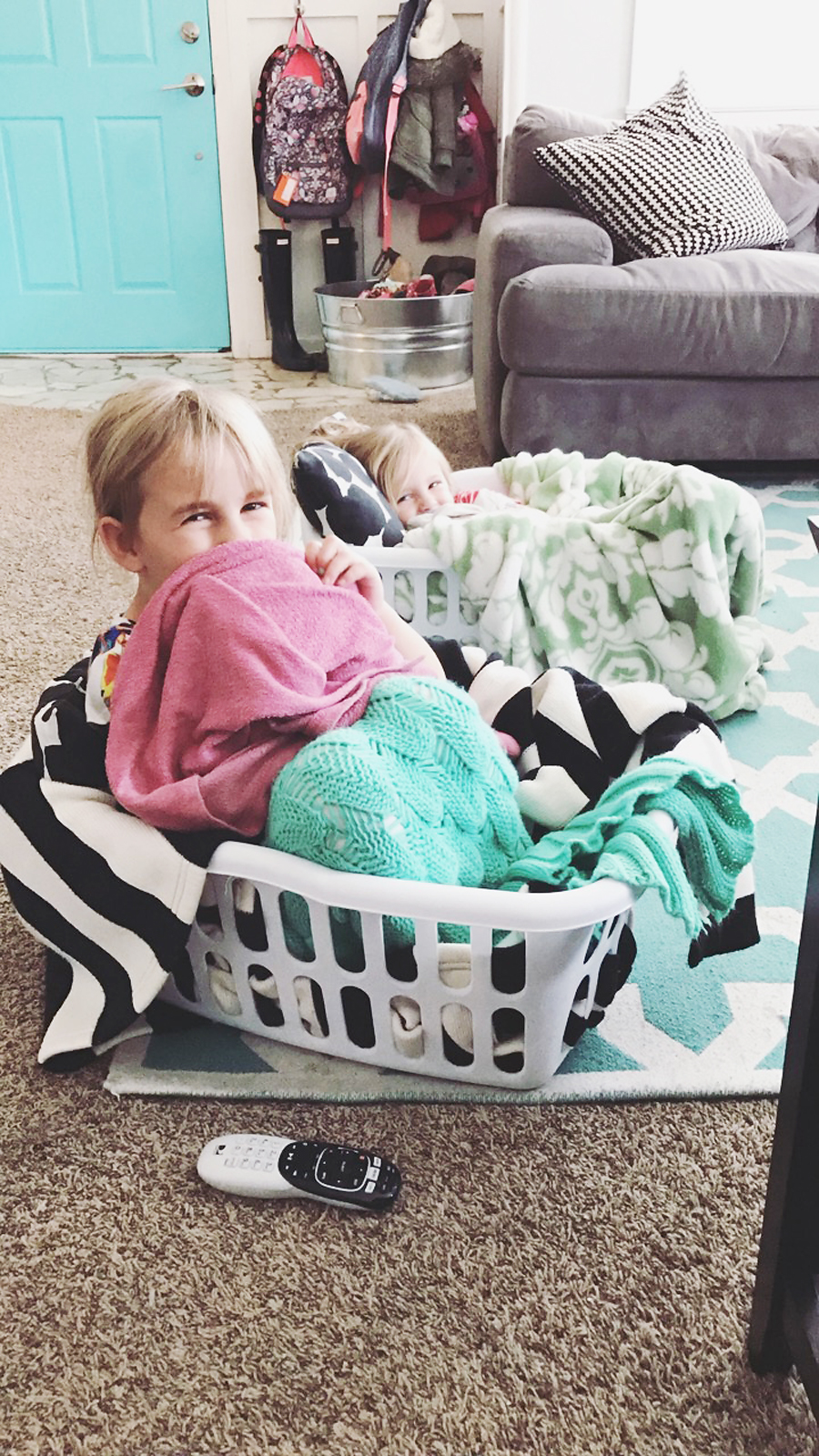 Basket Beds.
As I fold and empty laundry baskets that lay unoccupied on the floor of the living room, my little Millies find their way into them making up cozy little beds.  Each of the Millies have their own "mama boo's" now.  (Mama boo's are the cozy fleece blankets I love to snuggle under on the couch at any given time.  Except it's hard for me now to find my "mama boos" since they are usually being snuggled with else-where by one of my little Millies… I finally got wise and got them their own "mama boo's" to sleep with so mine could be freed up!)
Anyway, they place a couch pillow and a mama boo in the empty laundry basket and there they stay all cozy for hours.  The girls spent the whole afternoon cozied up in their basket beds yesterday and now as I sit writing this, Stella is cozied up in a basket bed right behind me.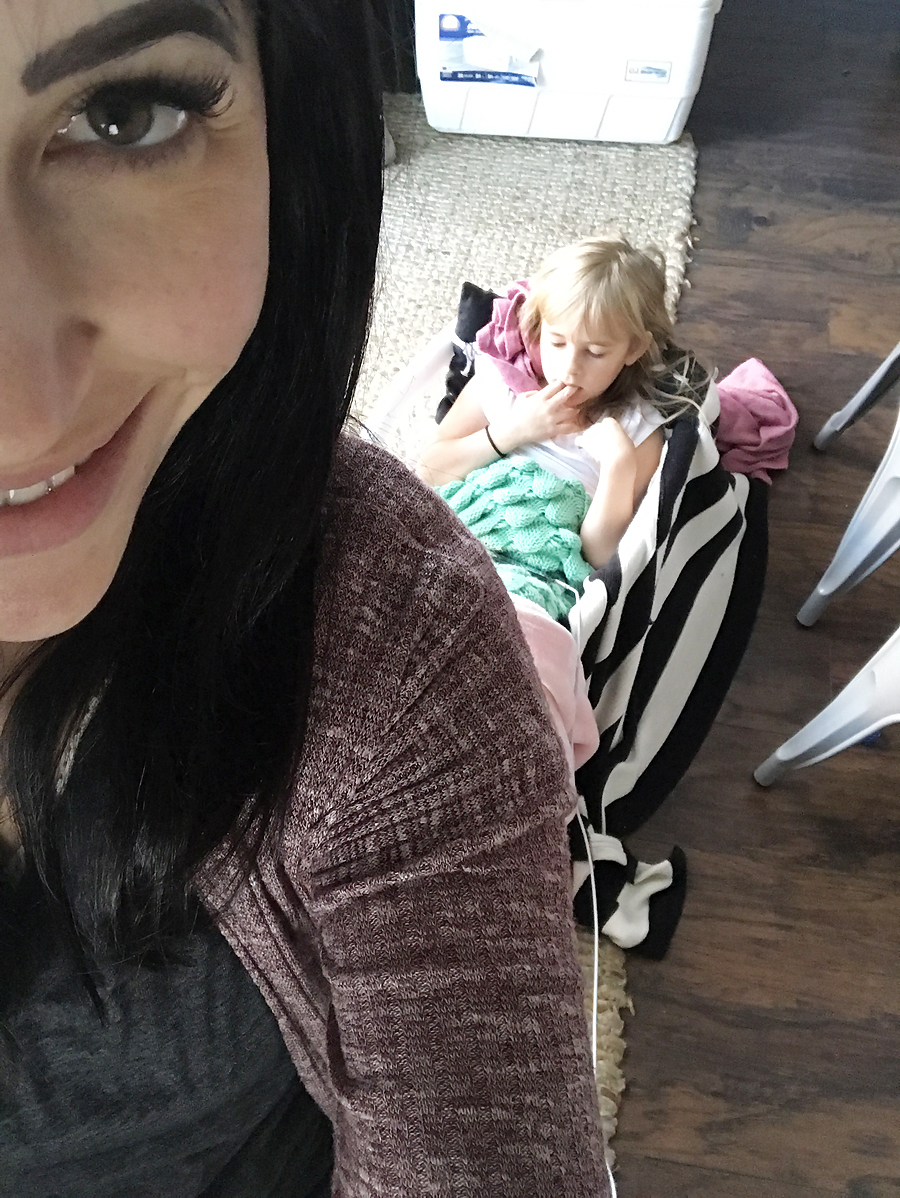 It really is the simplest of things that brings joy and hours of entertainment.