I always want to know what skin care products people are using – cheap, expensive, hidden gems, moisturizers, cleansers, etc. Since today is the day for lovers and you are all wanting to look your best, I am sharing my "before makeup" beauty routine with you today and some products I have found and love.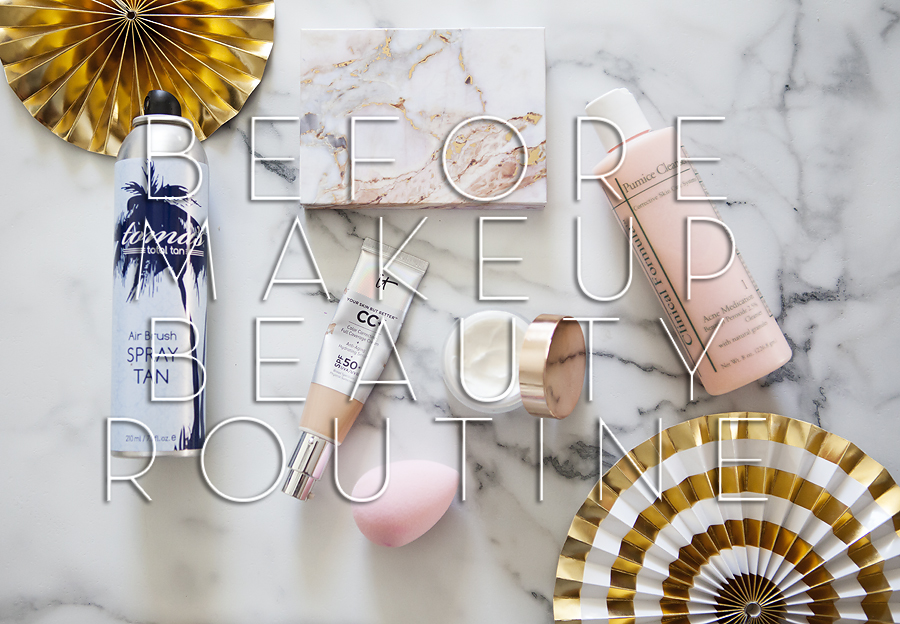 FACE WASH – First and foremost, I try to wash my face every single night.  This is a tough habit to make stick and an impossibly easy habit to let slip –  but when I find myself getting out of routine, or using makeup remover wipes one too many times in a week, I tighten things back up.  If you are terrible at washing your makeup off at night, let me tell you – commit to doing it every day for ONE week.  After that, I promise you won't be able to sleep with makeup on.  I sleep sooooo much better when my face is clean and I love waking up to a fresh face without having to rush my beauty routine.
My tried and true face wash is a gem I discovered 10 years ago while working for a dermatologist.  Nothing had ever worked better for my skin.  I lost track of it after I worked there and recently found it again last year.  I am happy to say it works just as well as it did those years ago!  It gently exfoliates leaving my face feeling so clean and soft, and it's benzoyl peroxide fights my acne.  Every single acne medicine dries and irritates my face, but this wash has been a miracle worker.
SUNLESS TANNER – Because my face is always covered in sunscreen, and I exfoliate nightly, the skin on my face is always whiter than the rest of my body.  One serious beauty hack I've found is using a sunless tanner on my face.  When I get out of the shower, while i'm still in a towel, I step back into my shower and do a quick spray over my face, starting at the top spraying in horizontal motions from side to side, I do my forehead, nose and cheeks area, and chin and jawline.  I dry it a bit with a blow dryer (especially if I'm in a hurry to get ready *cough* always), and voila! New woman.  It looks totally natural and just adds a little color to bring some life back into my face so my makeup doesn't have to work so hard.  Days I skip this step, I always feel sickly.
MOISTURIZER – I have to say I was a little undecided when I first tried maskcara beauty's MILK, it was unlike any moisturizer I had ever used before – and to me it smelled like breast milk, which hit a little close to home for this nursing mama.  But I'm so glad I kept using it for a few days in a row because I can honestly say it has been life changing for my skin.  LIFE CHANGING.  I have battled dry skin on my face for years, and now my skin feels and looks like my baby's hydrated cheeks.  My makeup goes on like a dream, and I swear it has reduced the appearance of my wrinkles.  I literally feel like I have a new face and now I understand what all the fuss is about.  I feel like at 27 my skin took a bit of a turn and was starting to age, but I feel like MILK totally bumped me back to my  youthful 23 year old glow.  I have found my favorite time to apply it is after I wash my face at night, so it has the night time hours to really settle in and I'm not battling grease when I put my makeup on in the morning.
CC Cream (and sunscreen!) – Before I put on my iiiD foundation, I apply my It Cosmetics CC cream for the sunscreen benefits.  This step isn't necessary for the iiiD foundation because it is a med – full coverage foundation, but I am a big believer in sunscreen (it has SPF 50 in it) and instead of just using a moisturizer with sunscreen, I love the benefits of the CC cream.  It goes on really light and smooth, adds a little extra coverage if I need (hello hormonal acne) and I feel like it's the perfect mate for my iiiD foundation.  Pretty much, I just can't quit it.  I use one pump of product as a base for my foundation.
After that, I am ready for my makeup! When I take care of my skin, my beauty routine is so much quicker and looks so much better!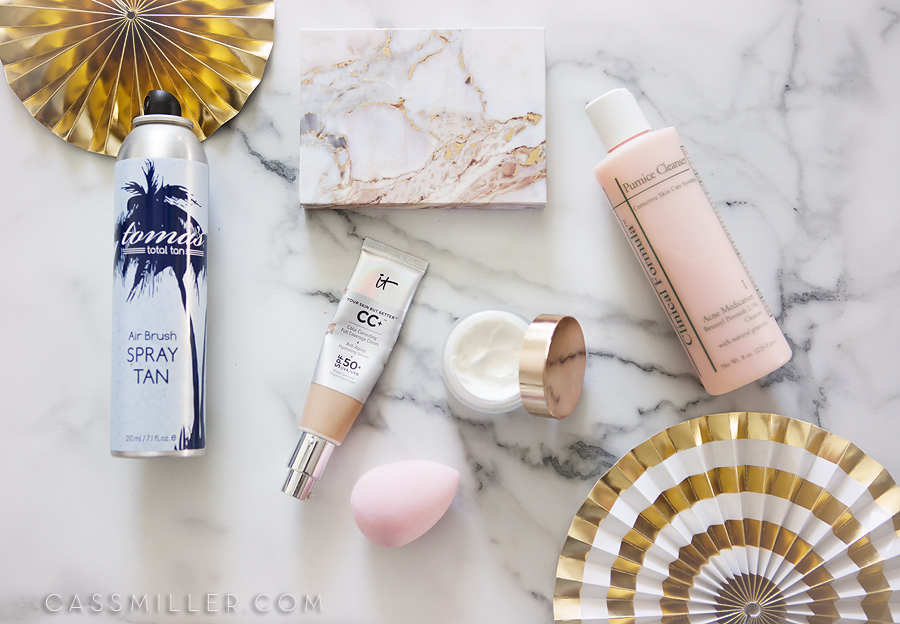 (this blog post contains affiliate links)
Remember if you are waiting to try Maskcara iiiD foundation but need to know your colors, email me a picture heygirl(at)cassmiller(dot)com and I'll get you matched! xo