I am loving how we spend our days right now, so I wanted to do a little photo project to document each little bit of this season we're in.
……………………………………………
After the big girls are off to school, we start our mornings with a long walk in our neighborhood.  I love this time in our day.  It's the only time both the babies are quiet, still, and happy.  I set my intention for the day and love pushing the stroller as my feet hit the pavement in the neighborhood I have grown to love so much.  I usually listen to audio books or scriptures on our walks and I love the tone it sets for my day.  My body feels strong and healthy, my mind is sound, my spirituality is set for the day, and my babies are happy taking in scenery.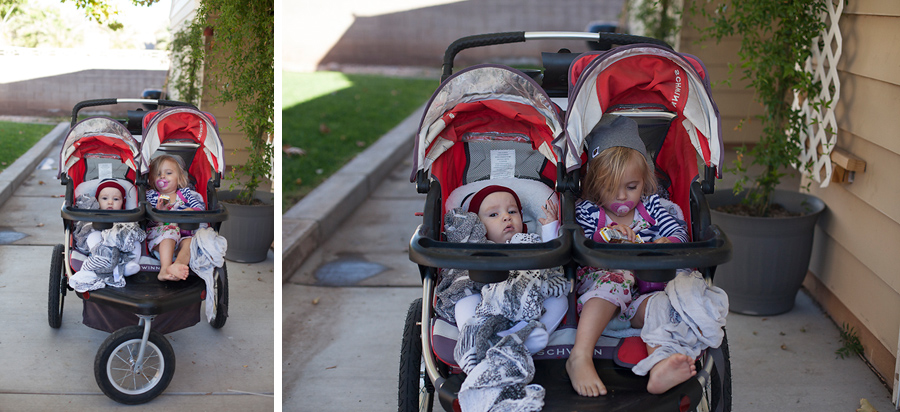 Grae's favorite part is the snacks. 😉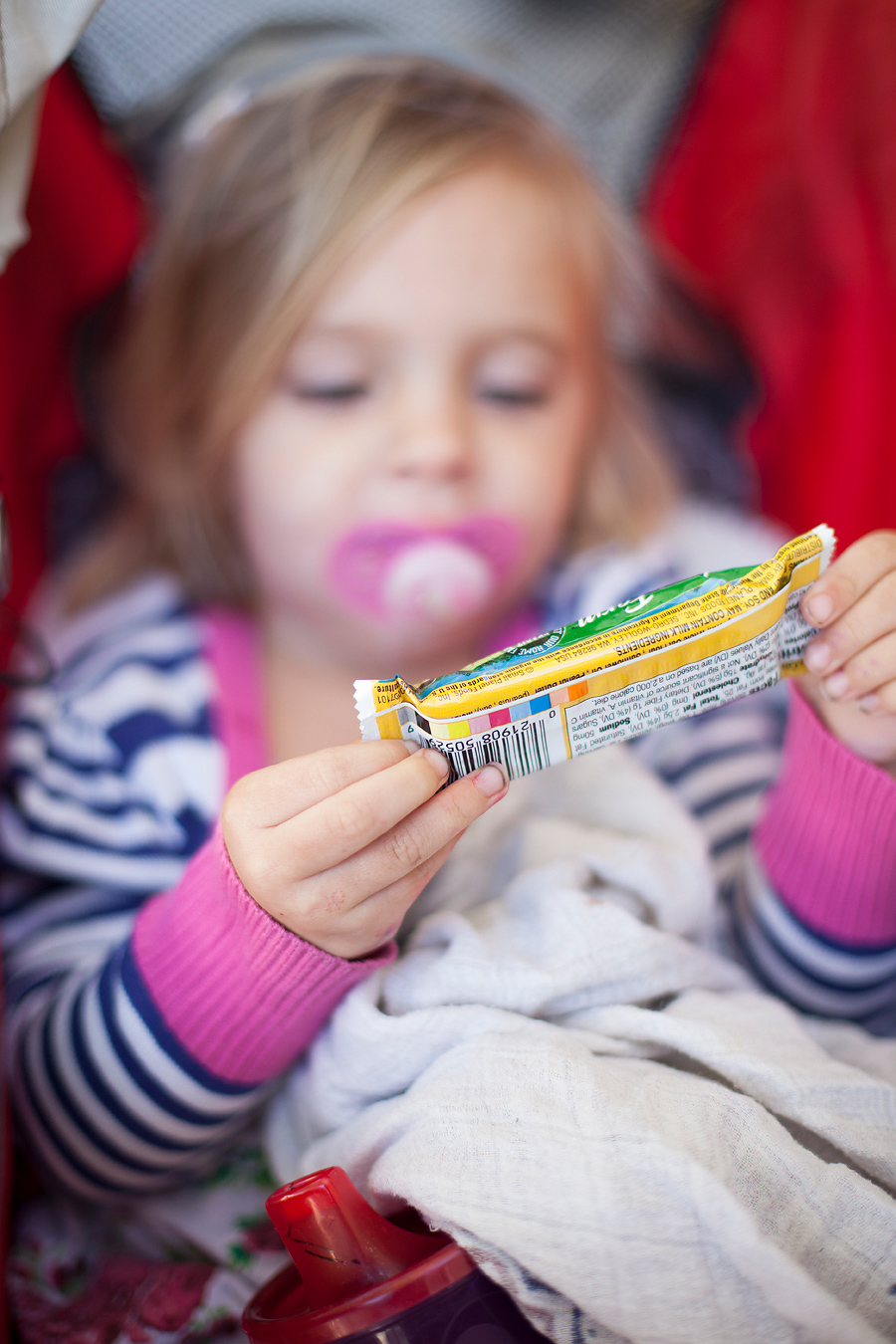 After our walk, if he didn't snooze during the walk, he takes a good nap when we get home.  This is when I get the bulk of my work done for the day, whether it's blog posting (like now) or house chores.  I switch off days of the week to create a balance to get things done.  After our walk, I'm usually inspired to write my message to the world for the day – or get home and get my hands busy with the most important kind – being the heart of my home.

This particular day was an early-out from school, so after lunch we took to the front yard.  We wait out front for them each day.  Sometimes we swing on the porch swing, sometimes we sit on the grass, some days we kick a ball around.  Every day I love this happy time when the girls get home.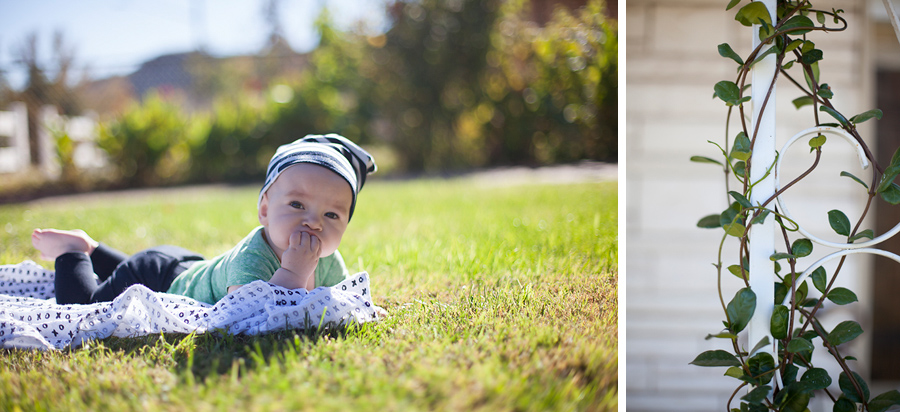 I kiss the girls off the bus, let them love on their baby siblings for a while, and listen all about their days before we head inside.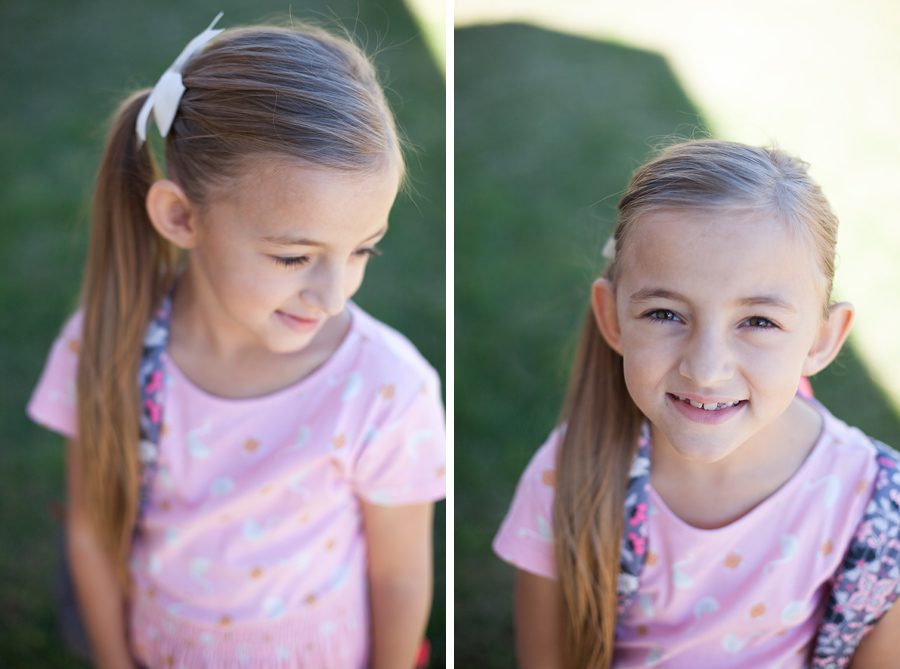 Sometimes (these days more often not) Grae naps in the afternoons with the baby.  When we get this rare baby-free time, we do some big girl things.  My big girls lately have taken to planning.  In addition to playing with my kids with things they like, I like to invite them to do things that I like to do.  This has changed the way we spend time together, and I love it.  The girls love doing things I like – imagine that.  Once a week I ready my planner for the week, and the girls get theirs out.  They do mostly some journaling and they embellish it with stickers and cute pages.  I love seeing what they come up with.  I also love that as they grow up, we find more and more things to do, keeping us close and our relationship strong.  This is so important to me and I treasure my time with just them.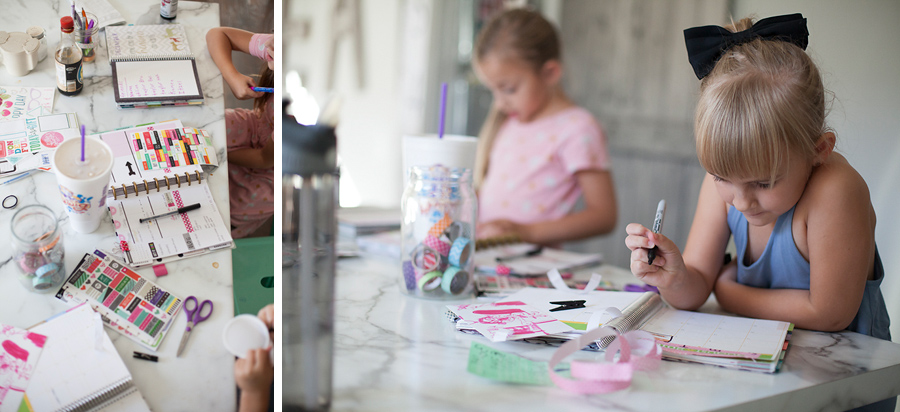 Before we know it… Grae is up from her snooze.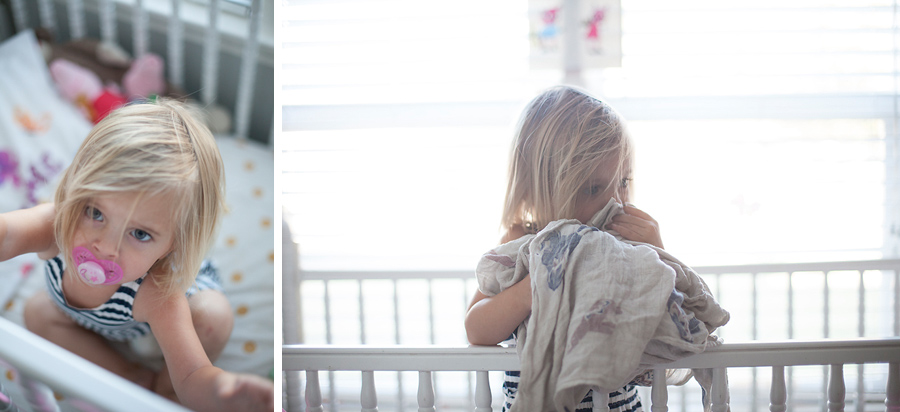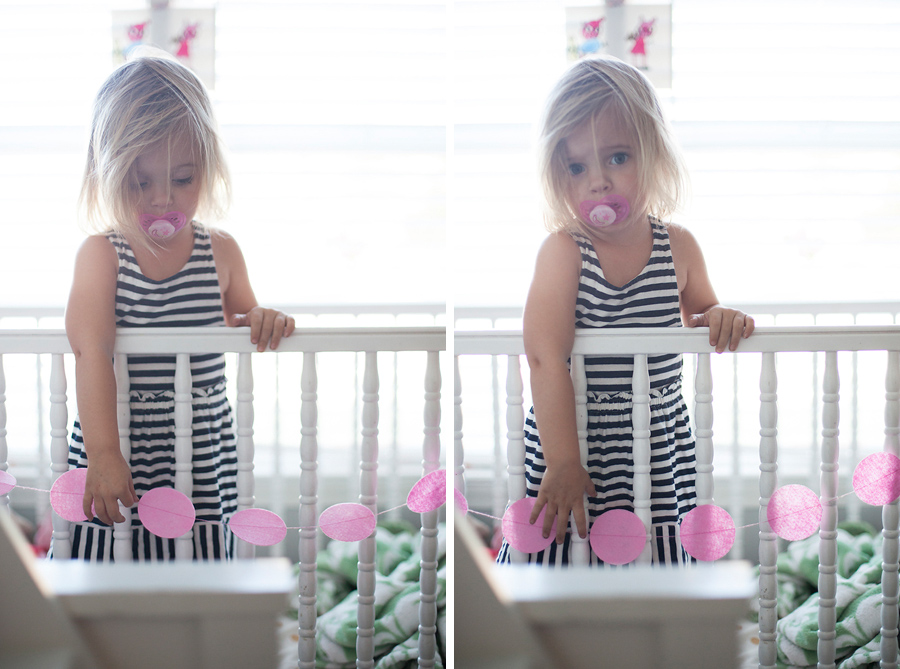 We make a little afternoon snack – popcorn is always the favorite.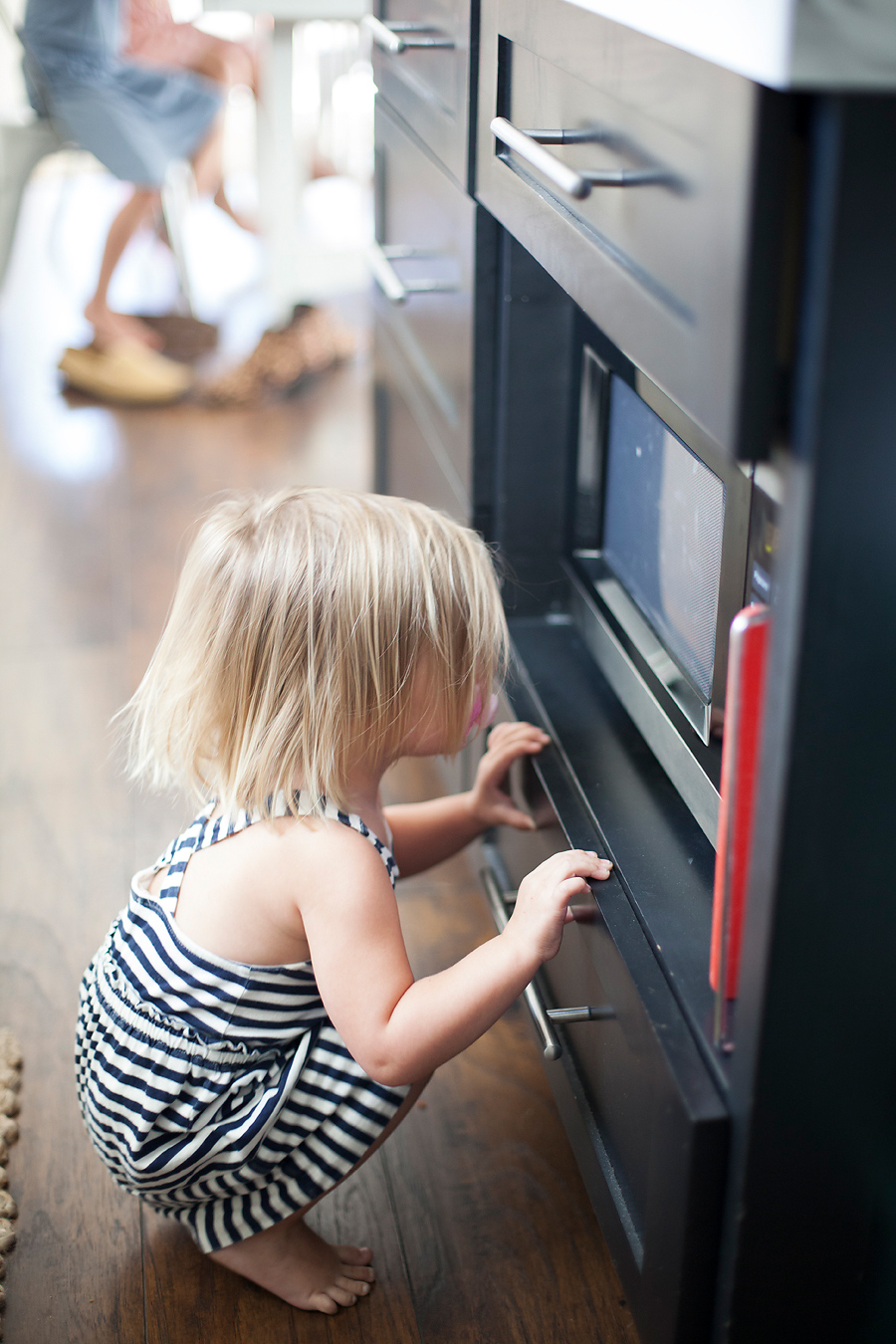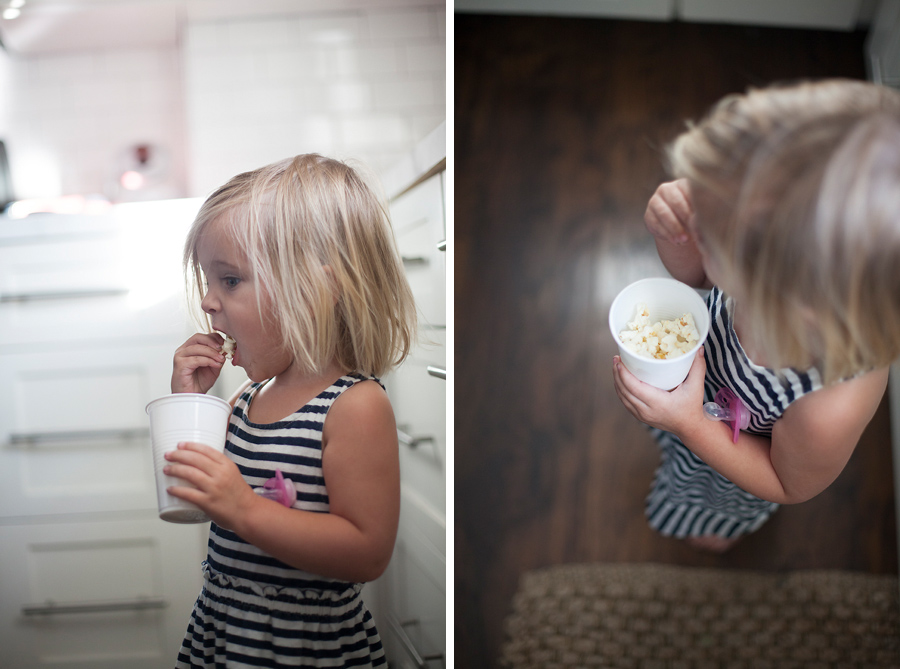 And then it's usually time for me to start dinner.  This time is usually busy with the babies up, homework needs to be worked on, the cooking needs to be attended to, so everyone has a job to pitch in.  If someone is bugging someone else, it's because they're not busy enough, so they get an extra job. 😉 The girls take turns doing homework and watching Grae, Grae's job is to play with Major, when that gets restless it's time to set the table, etc.  For some reason I just genuinely like cooking dinner.  It can be stressful, but it just reminds me how full our lives are and it marks this season I'm in in motherhood.  There are a lot of layers to life right now, and it feels like such an accomplishment.  Sometimes I catch myself juggling several things and I can't believe I'm capable of it.  But I am.  So I lean in to that when the stress level starts raising.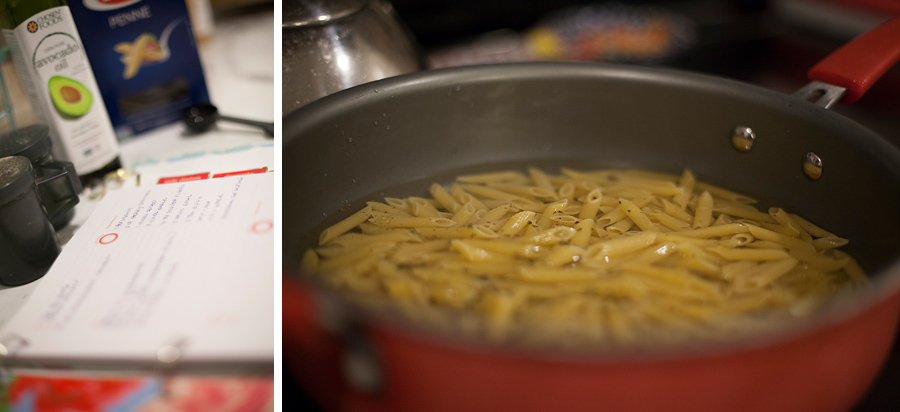 And this moment right here makes all the hard work I do as a mama for the day just completely and utterly worth it.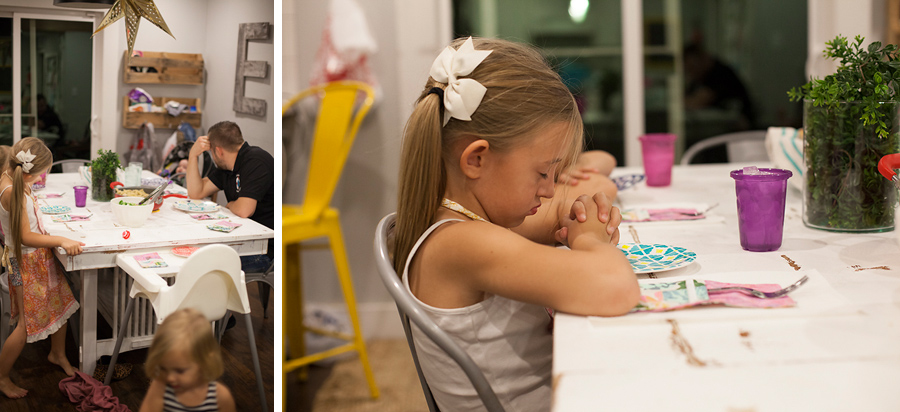 (I love when my girls set the table – they always take it to another level with little touches of fanciness!)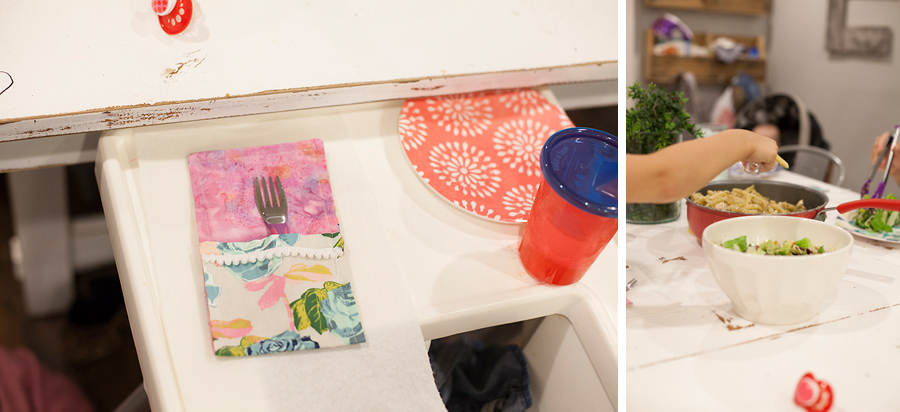 I'm sure our days look like millions of other mothers in the world, and I love that.  I think about that often – the sisterhood of motherhood.  We are so connected in this.  As we work from sun up to sun down, doing the Lord's work to guide our family, love our family, working hard and putting so many others before ourselves.  What a special calling we have.  And just like anything God asks us to do, he blesses us 100x over for our sacrifices.  I'm so glad to spend my day serving in this capacity.  What a blessing it's been to my life.