This weekend was a good one at the Miller Manor.
Brady and I each had a date with the big girls – I took them to watch Miss Ellie's cheer competition, and Brady later took them to Fiesta Fun to show them all the tricks of the arcade (Mr. Miller is quite the arcade master.. apparently Harlo has inherited this gift.).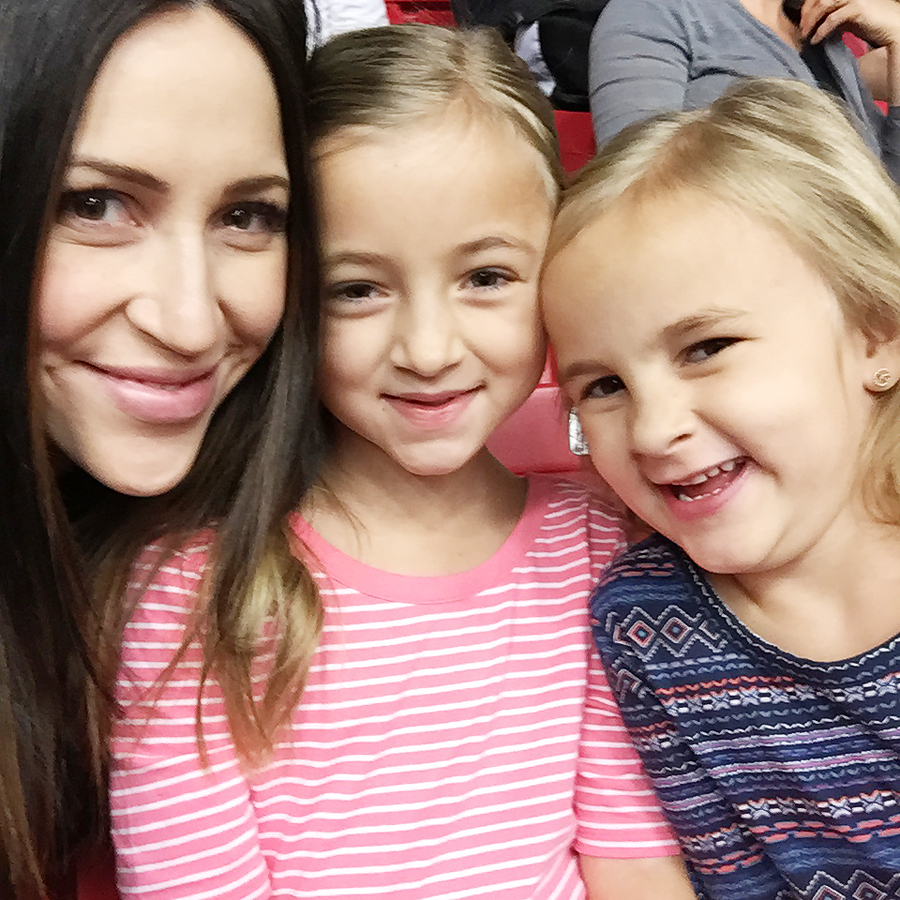 The very first soccer season for our little Miller ladies starts soon, so we picked them up some soccer cleats (Stella wanted anything with pink, Harlo wanted "mint or turquoise".. tough finds, but we did it!), shin guards, and socks. (Stella is very most excited about the knee-socks.) And they kicked the ball back and forth in the backyard for the rest of the day.
Grae and I took delicious naps together each day. (No surprise there.)
On Saturday night, Mr. Miller told me we could eat at my very favorite place – Mad Pita… except the girls whine and complain when we eat there and we had no patience or energy left for that.  So we drove through McDonalds on our way there, then Mr. Miller went in and ordered our food to-go at Mad Pita.  My heart was full as I ate my spicy chicken pita in the front seat of my mini van while my girls happily snacked on fries and watched a movie in the backseat.  Sometimes the reality that the life I always dreamed of is the life I'm currently living hits me square in the chest.  It may sound silly that this moment was a profound one for me, but having a van full of happy children, while I eat my pregnancy craving, next to the love of my life seems like the epitome of a dream come true to me.  I soaked in that moment and never wanted it to end.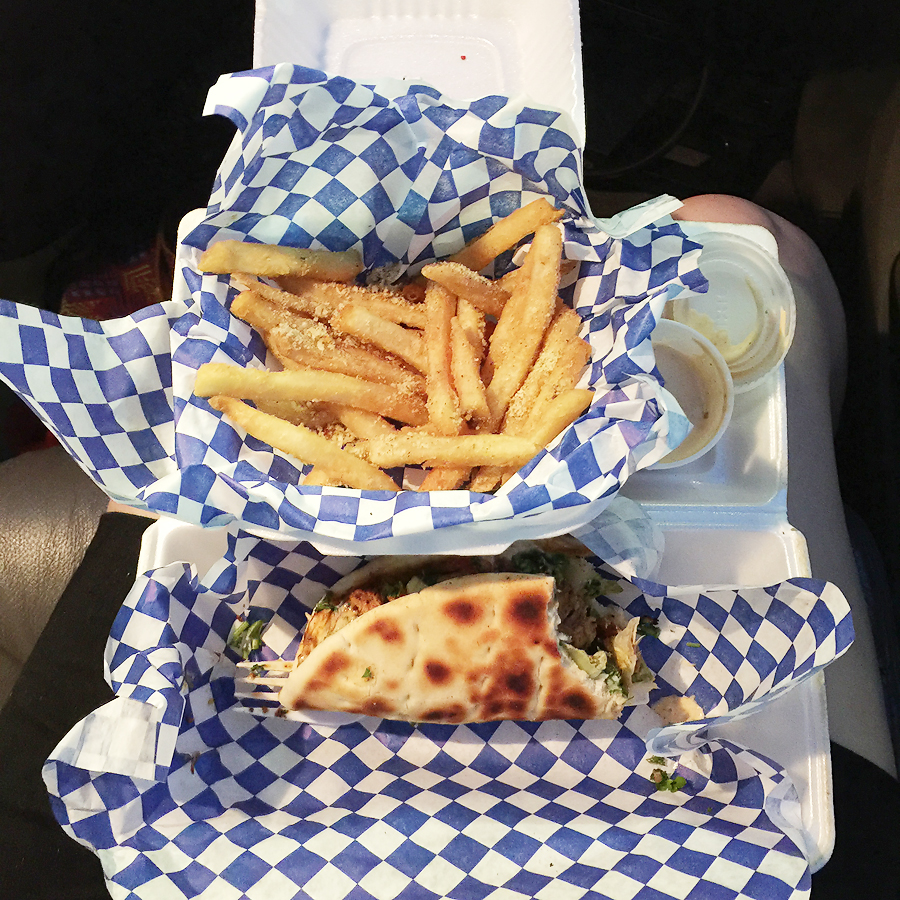 Mr. Miller and I watched THREE movies over the weekend, which is about a yearly-record for us.   Sunday night we spent the last hours of the day with all 5 of us piled in my bed watching shows, feeling the baby move, and snuggling.  A simple weekend I hope I always remember.