For a few days, Stella had been asking to get a perm.  I'm not even exactly sure where she learned about a perm, but I think she's had her hair curled or fresh out of braids a time or two and one of my parents had asked if she'd gotten a perm.  Anyway, she had it in her head that she needed a perm and after a few sister-texts "can I give Stella a perm?" "Do people do perms anymore?" and a unanimous vote that IF perms were to be brought back, Stella would be the girl to do it.  I know my dad was a master of the perms for two decades in the 80's and 90's and lucky for us, he still has his perm rods around! She called and asked, and he made a special holiday trip to the shop for us.  Right after the forth of July parade, we went over.
Because I grew up in the 90's (with two hairdressers for parents), this was a particularly special day for me.  The rods, the smells, the little girl drowning in a cape – brought back so many sweet memories! Ha! Stella sat so still and was dying of excitement the whole time.  Aside from a couple of hair trims in our kitchen, this was her first real visit to the beauty shop! She felt so big!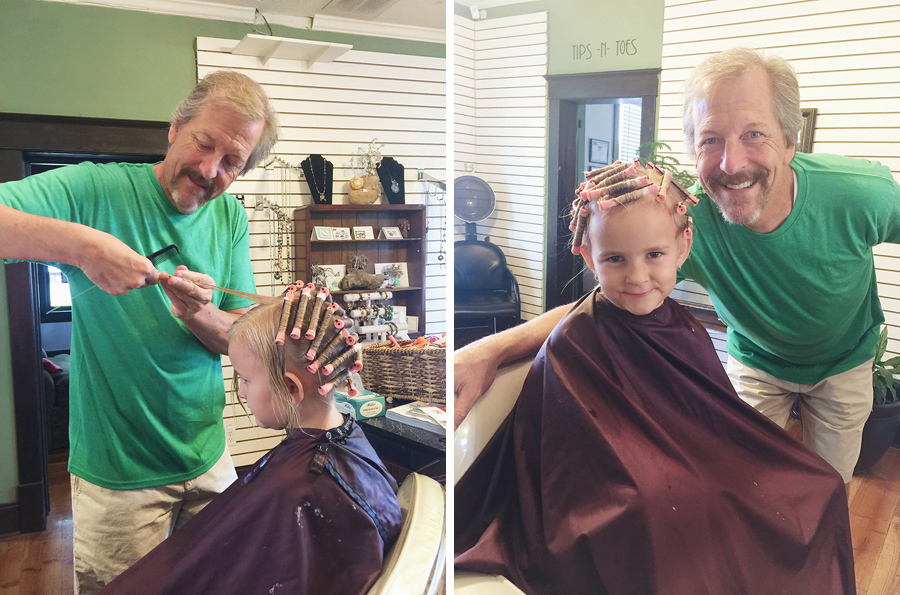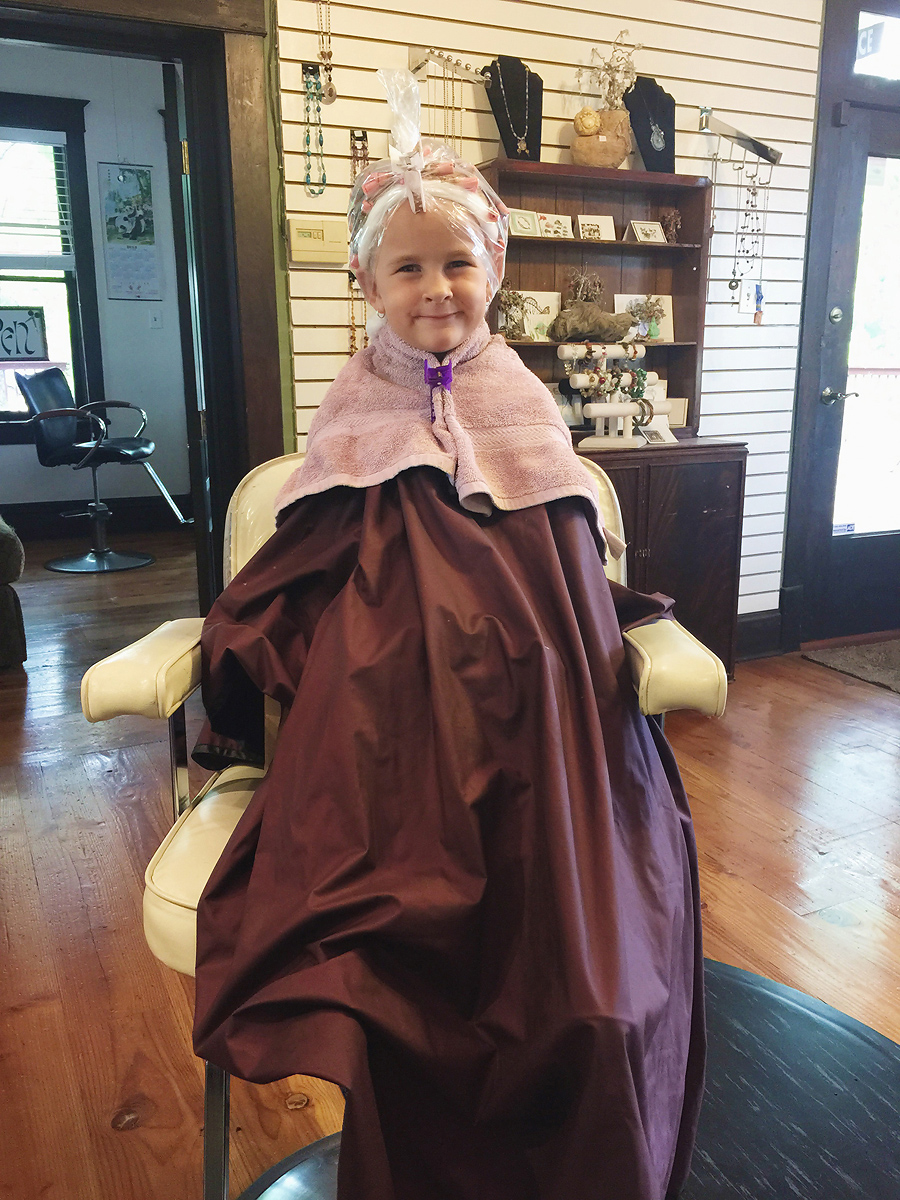 *shout-out to Pops, David Jorgensen, at Ames Salon on Main! His talent goes beyond 4 year old permanents 😉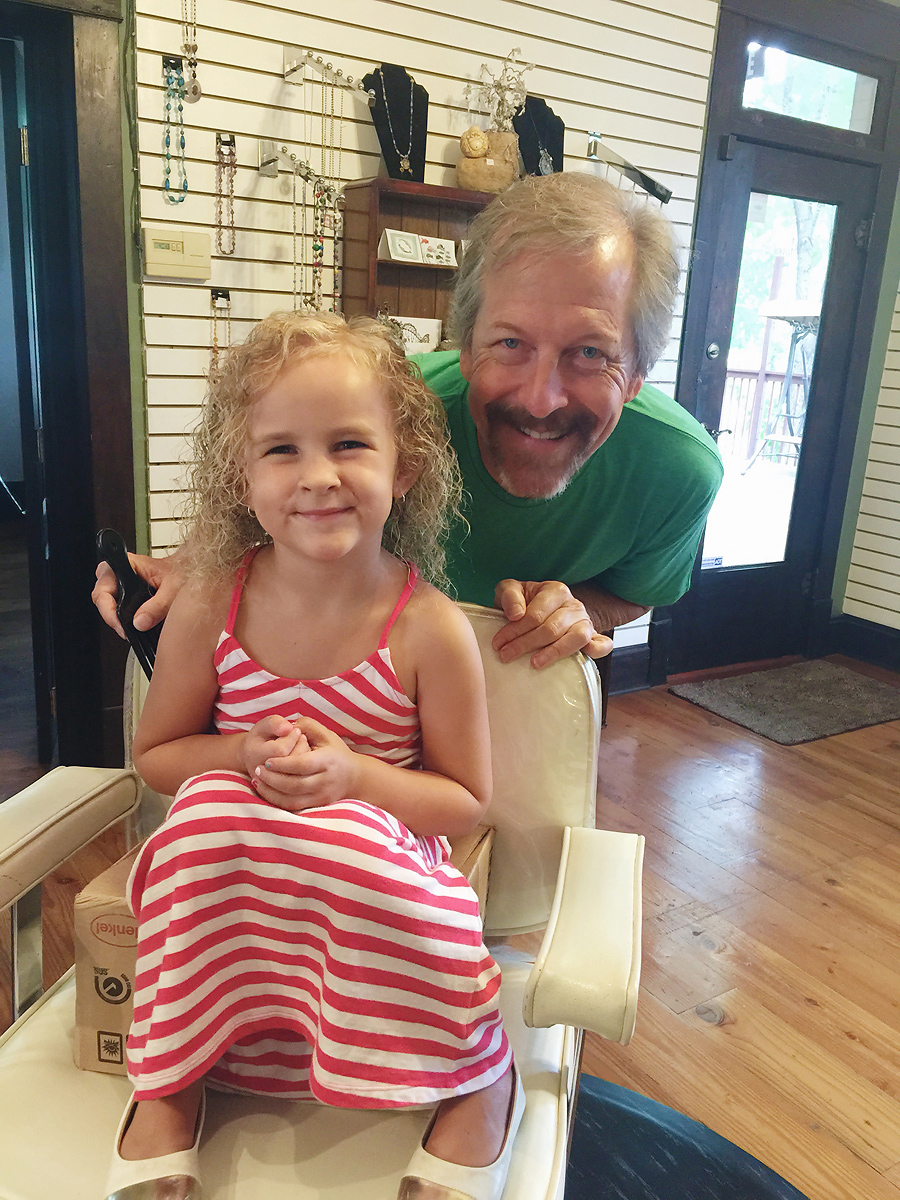 I'll say it fits her like a dream!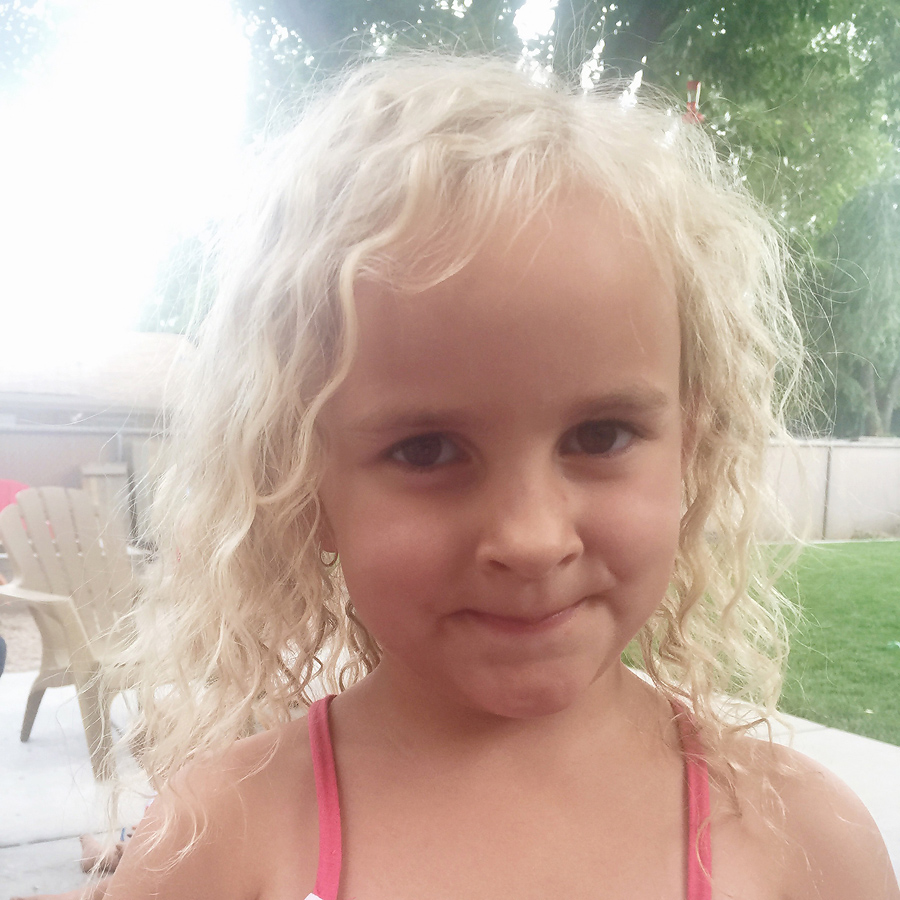 She has just pranced around, flipping her hair this way and that, for two solid days.  It was SOOOO worth it!  She strikes up any conversation about her hair she can.  At the 4th of July BBQ dinner, I heard someone tell her that her hair was pretty and she immediately started flipping it around saying "Thank you! I just got a perm today.  At first it was kind of fluffy, but now I really love it!"  She couldn't wait til church on Sunday to "show everyone my new perm!"
Pretty much the best decision we've made in a long time.
LONG LIVE THE PERM!!