I think it's safe to say the "nesting period" is kicking in.  This weekend was spent doing crafts, setting up the nursery, shopping for the new little miss.
I think it's also safe to say I have outgrown about 90% of my clothes, which makes "Sunday Best" pretty much a swear word in my house.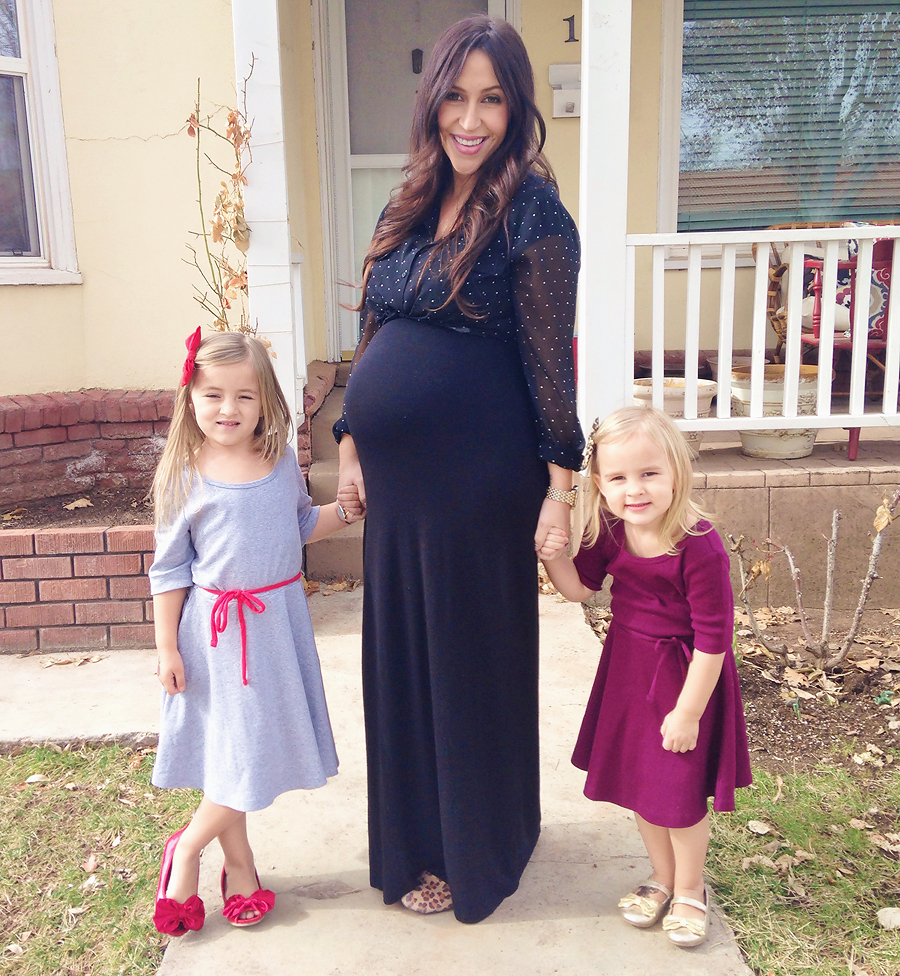 Yesterday at church I had quite the mixture of "only 6 weeks left? You're not even that big!" and "Any day now, right?" comments from my well meaning ward members.  One guy even guessed that I would be having my baby this week, because surely I was due any minute.  No, no.. my babies like to stay extra comfy in there for as long as possible.  So even though I have 6 weeks left, it will probably be more like 7-8. 😉 (Actually, Harlo came 2 weeks early and Stella was a week late.. does that surprise anyone by their personalities?)
Also, I hope this outfit is cute because it will be what I wear for the next 6-8 Sundays I have left of this pregnancy.  People keep asking where this skirt is from – and I seriously wish it was a skirt.  It's just a simple black maxi with a shirt over it tied above the belly.  I would wear a variation of this outfit every day if I could.  I hope it gets warm for real pretty soon so I can start forgoing pants. 😀
My best friend is coming to visit me this week and I am SO excited!  I'm off to a busy Monday so I can get my week's worth of stuff done before she gets here.
Kisses!