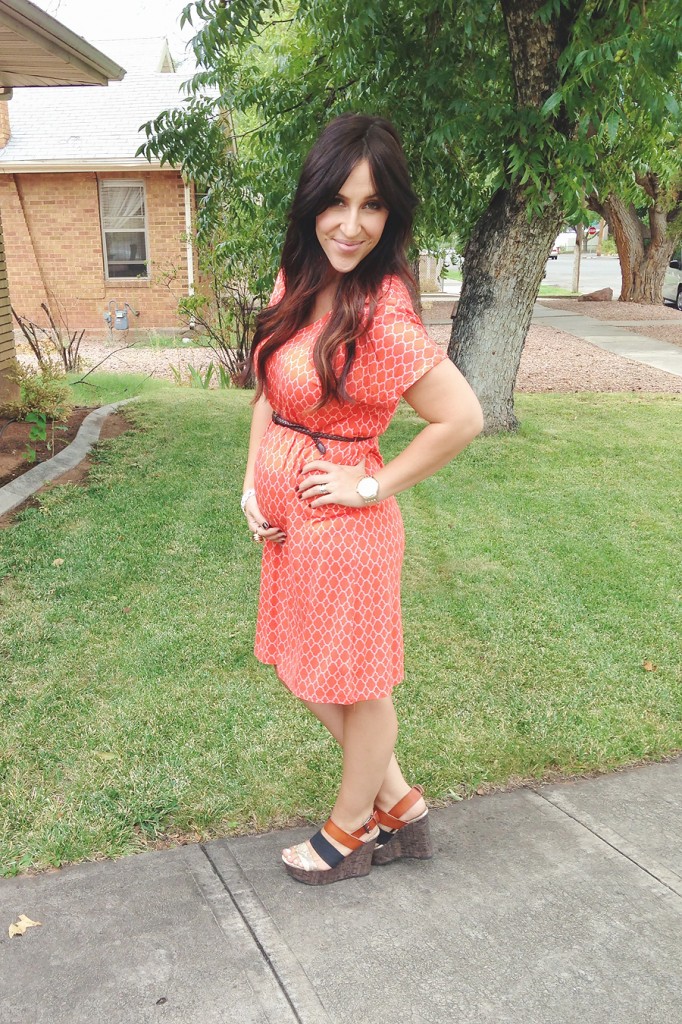 :: sunday best at 12 weeks ::
This pregnancy has been a little different than my previous pregnancies.
I have appreciated it possibly even more than the ones before.
I feel a distinct difference from this one and my last one that ended in miscarriage.
I feel connected to this baby.
I have been sick and that's been tough.
I've felt down on myself as a mother for the things I just have no energy for.
I have had to work on my body image more intently after not losing all the weight from the pregnancy before.
But even all of that has come with a deeper appreciation of where my life is right now.
I have a deeper appreciation for my marriage and the trials we've overcome together.
I have a deeper appreciation for my girls – the girls who picked me to be their mom – and that I can mother them for the rest of my days and beyond.
I love being a mother.
I'm so excited to meet this new little baby, and to see how it will fit perfectly into our family.
I'm excited for my girls to have a new baby in the house, I know it will bring them so much happiness.
I'm excited to have a baby on my hip again.
I'm happiest with a baby on my hip.
I'm excited to nurse this baby in the quiet  hours of the night when all the world is sleeping.
But for right now, I'm excited that I haven't thrown up in a few days.
I'm excited that I've cooked a few meals in the last couple weeks.
I'm excited about the changes in my body as it grows to accommodate this growing babe.
Pregnancy for me is a special time, and this one is all the more special.
I'm just nearing the end of my first trimester and so looking forward to welcoming the next!