I always say, the only thing better than having two little girls, must be having three little girls!
When Morgan emailed me and said that she and her family would be traveling to St. George from Kansas and wondered if I could get them in for a session during their trip, I obviously was going to do anything to make it happen.  In our emailing back and forth, Morgan told me about their family and their story of infertility.  She and Corky were told after the birth of their second daughter that the chances of them having another baby were less than 1%.  They had two failed tries with En Vitro and while they were heartbroken, they couldn't help but feeling blessed to have two healthy, beautiful girls… until last summer when Morgan unexpectedly found out she was pregnant.  Their miracle baby, Janey, completed their family in a miraculous way.  She mentioned to me that through all the struggles and heartache, she and her husband somehow managed to still be madly in love, and in love with their sweet girls.
It became my mission to photograph that love.  Their own unique and beautiful love.
Their session was everything I could have dreamed up– and more.  The girls giggled and played and doted on their new baby sis.  Morgan and Corky, while I'm sure were exhausted from their days of traveling with their new family of five, were just happy and relaxed and just as in love as I had imaged.  We had a lovely evening and I left feeling so inspired.  When I got home and uploaded the photos to my computer, I picked a few to edit and when I went to upload them onto facebook, the only caption that came to mind was, "What love looks like" and that's exactly the theme for their entire session.
I hope you enjoy this session as much as I do,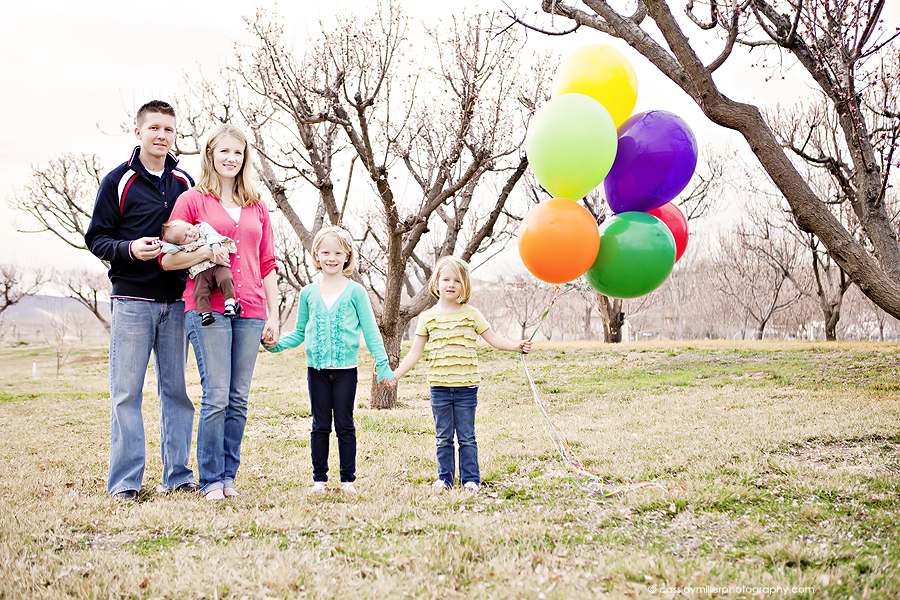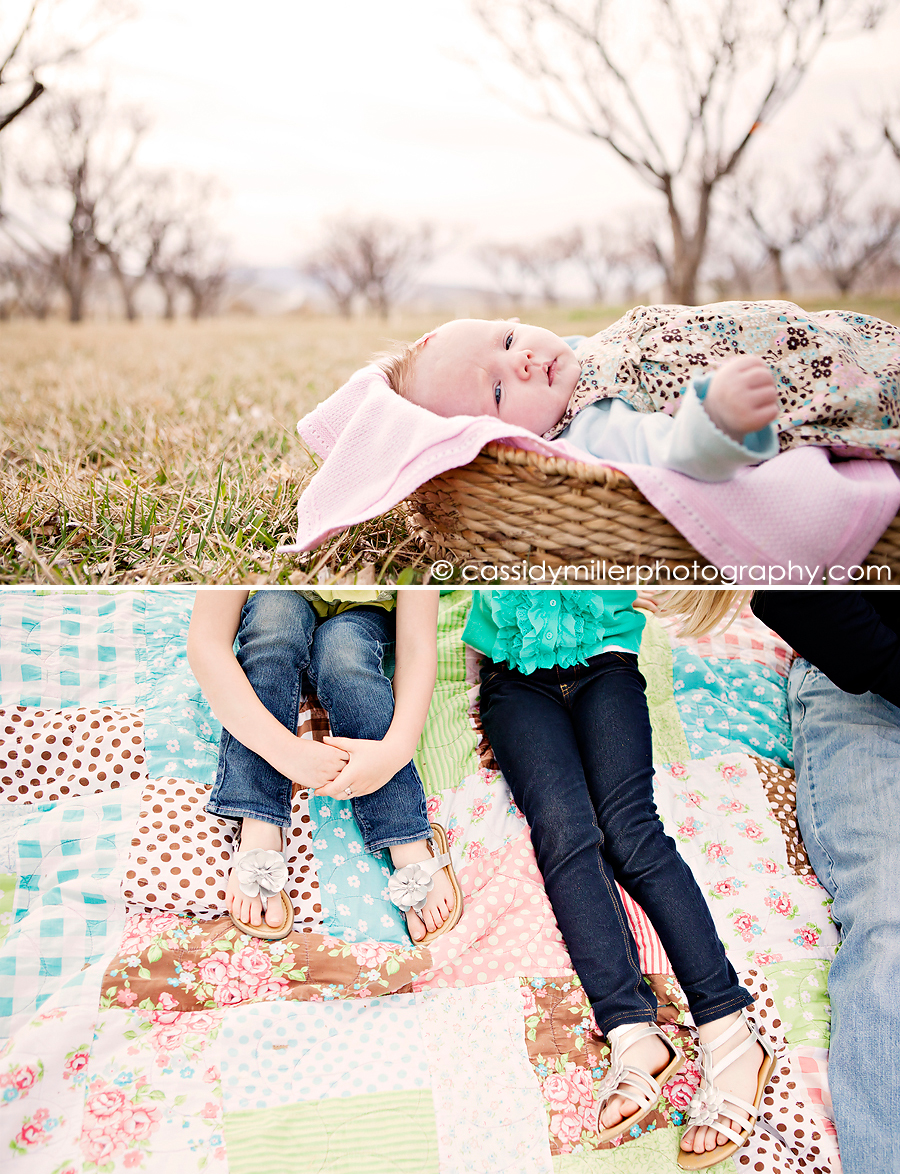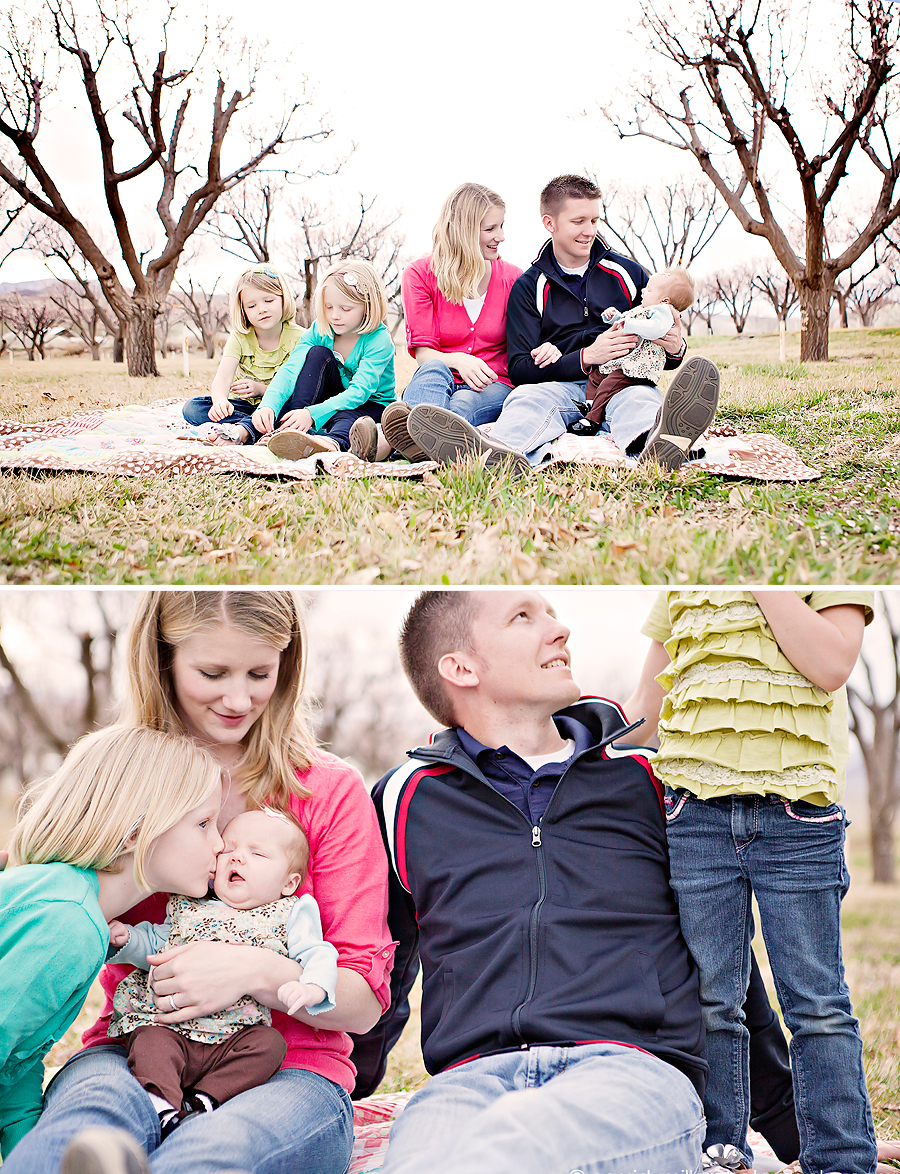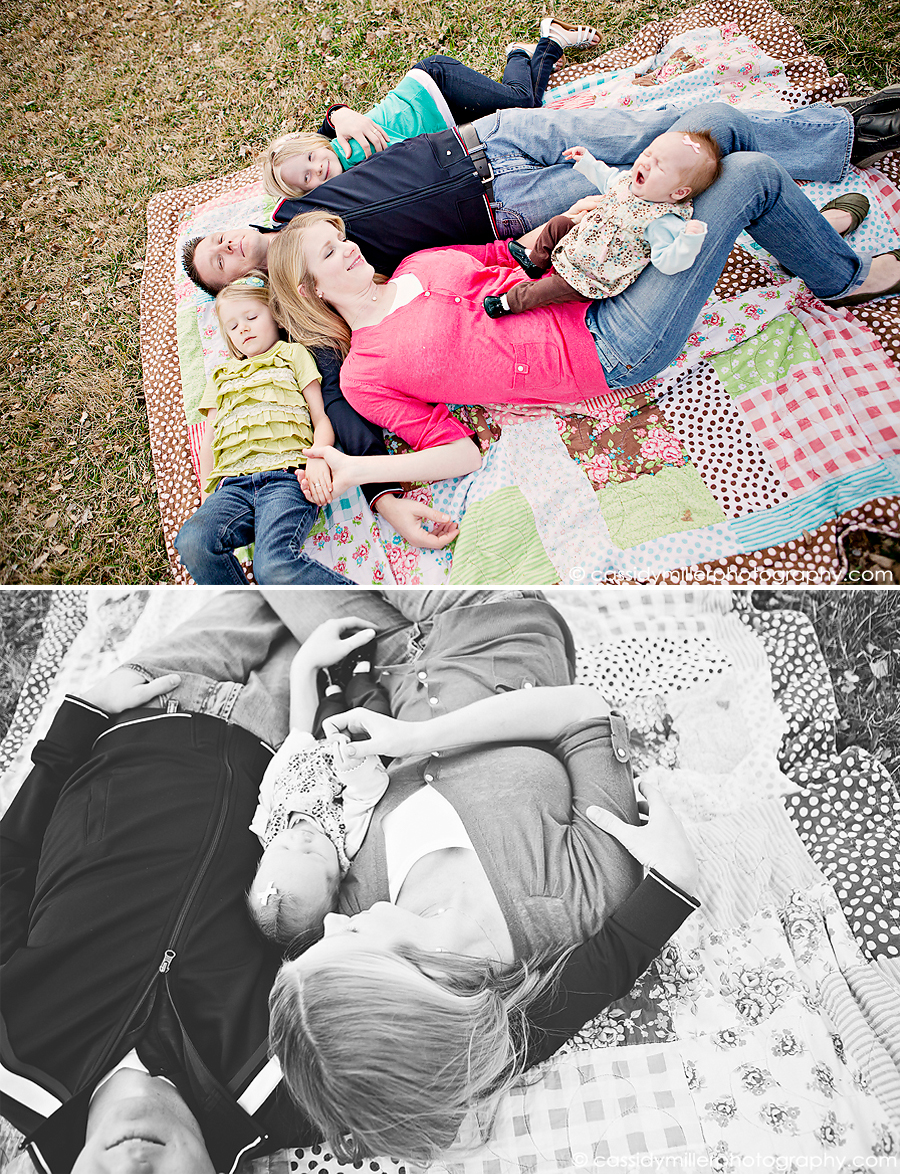 I loved these shots I got of the two older girls and their daddy.  Look at the way Gracey is looking at her dad in the picture on the right.  Absolutely adore that shot!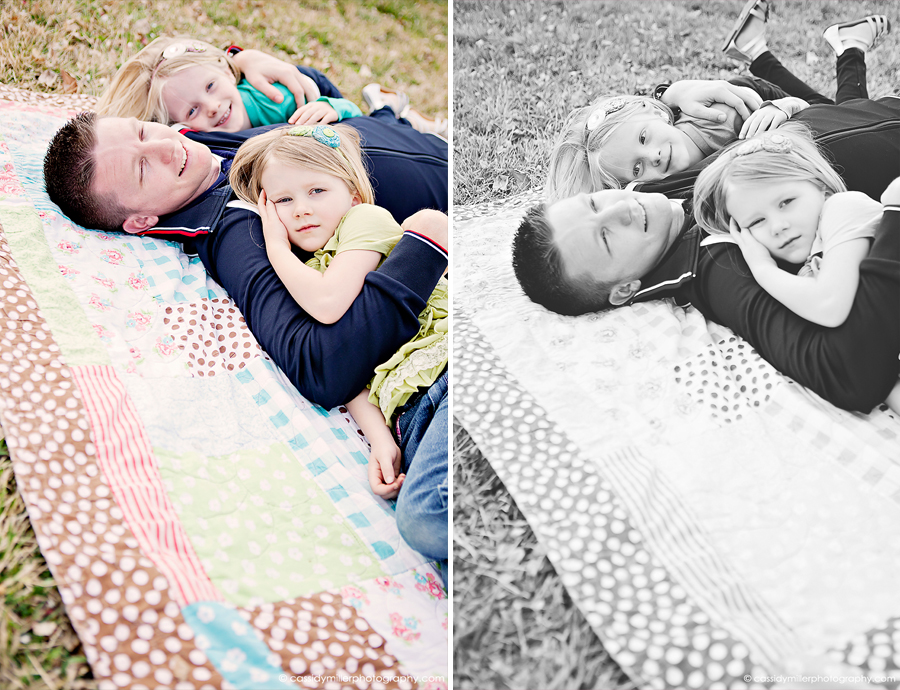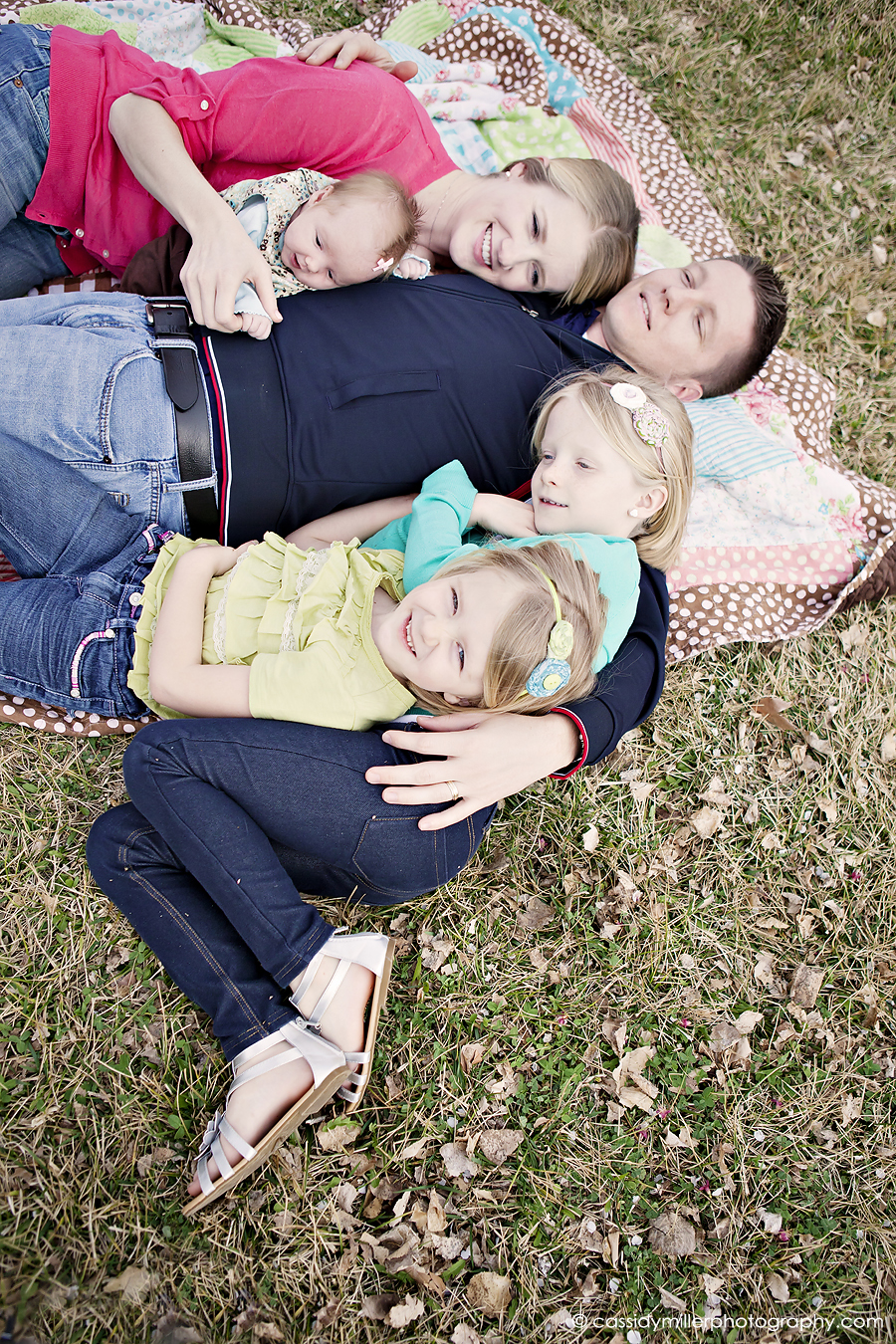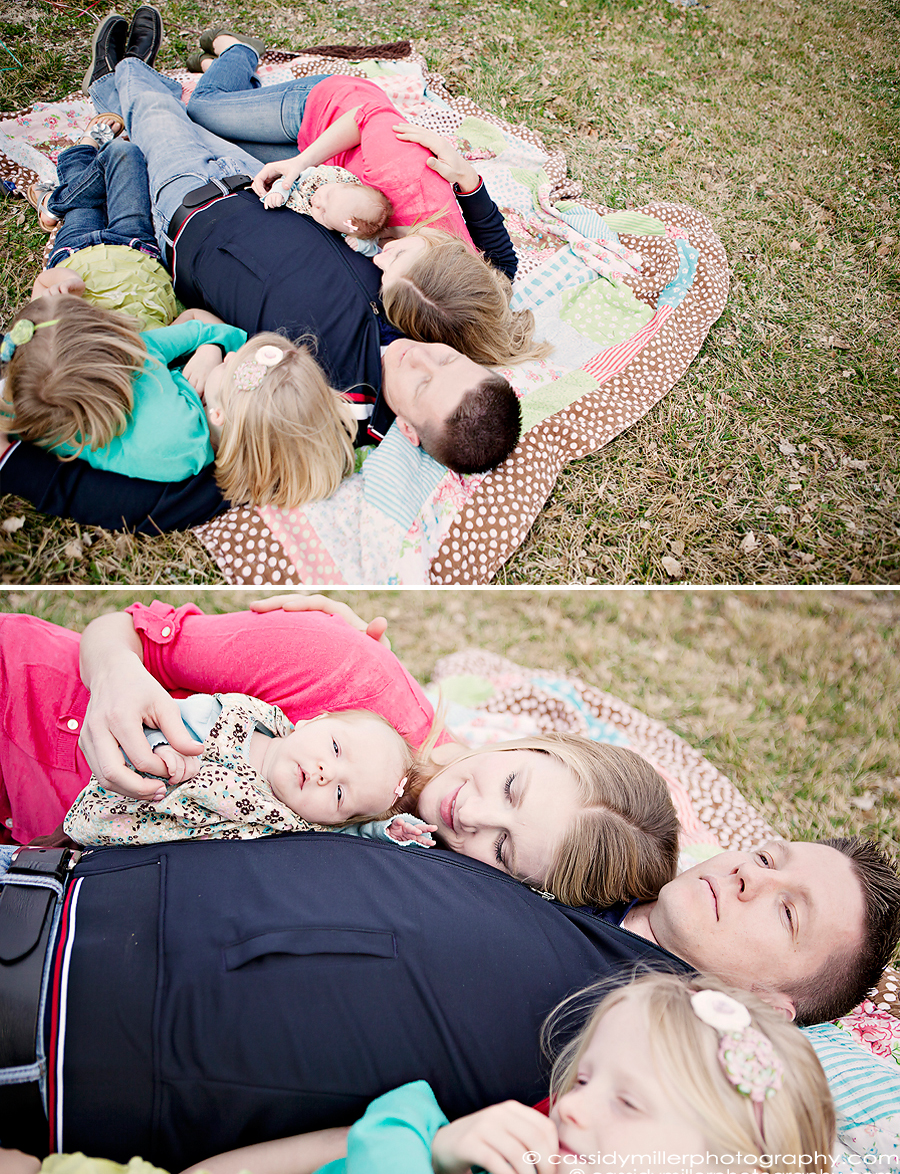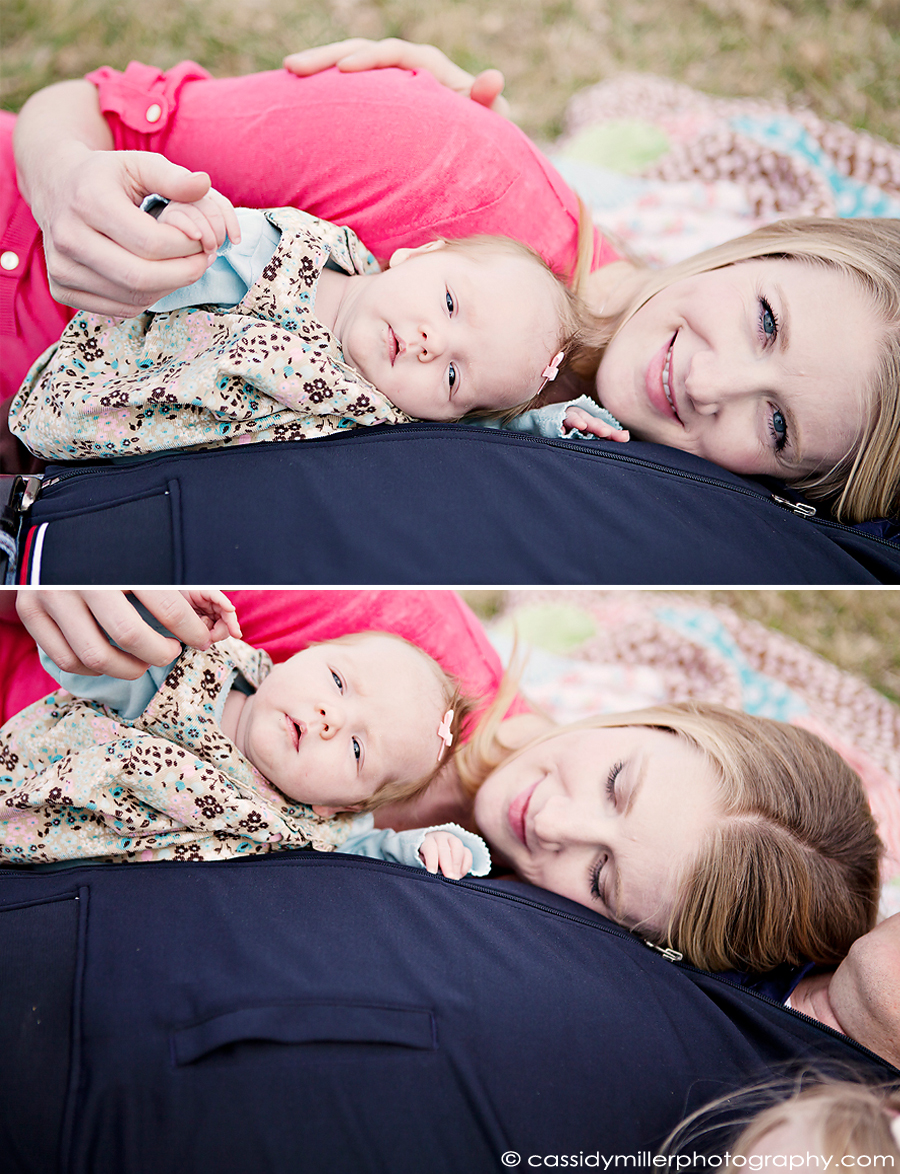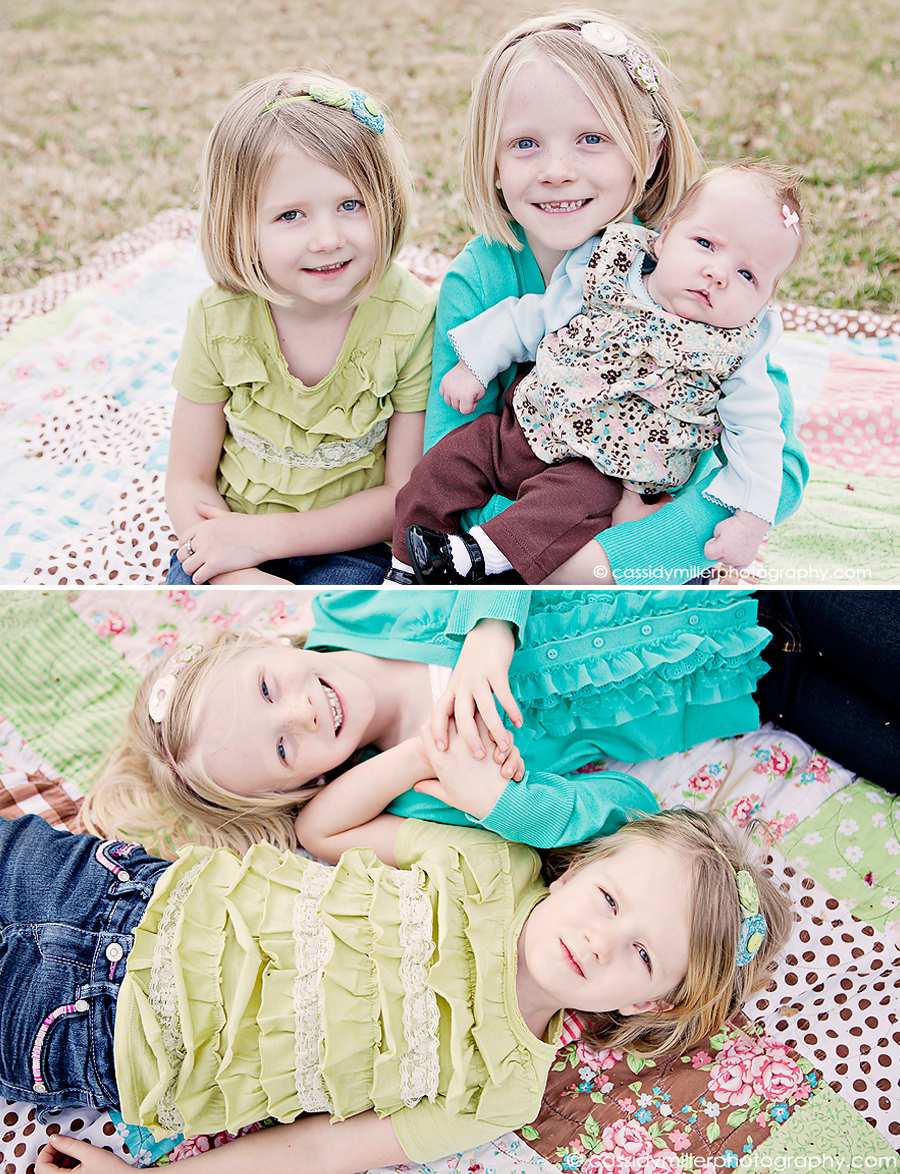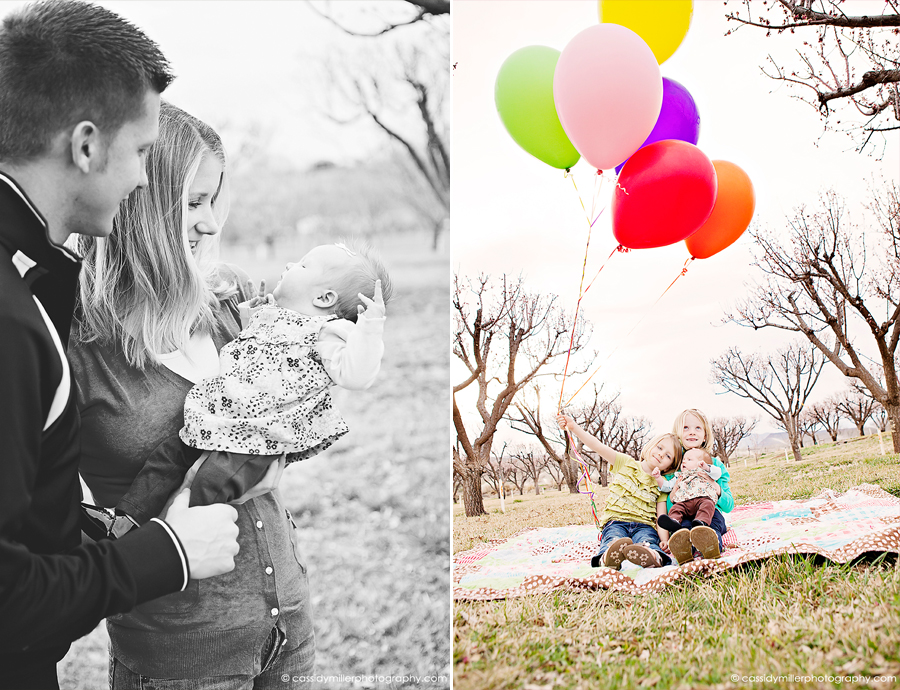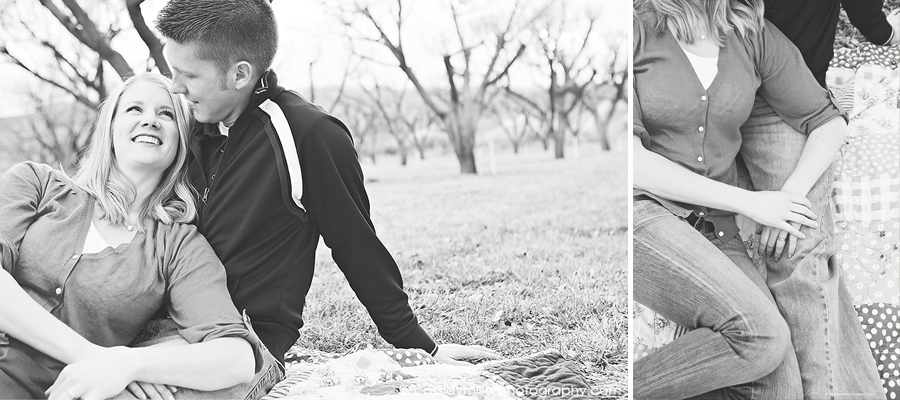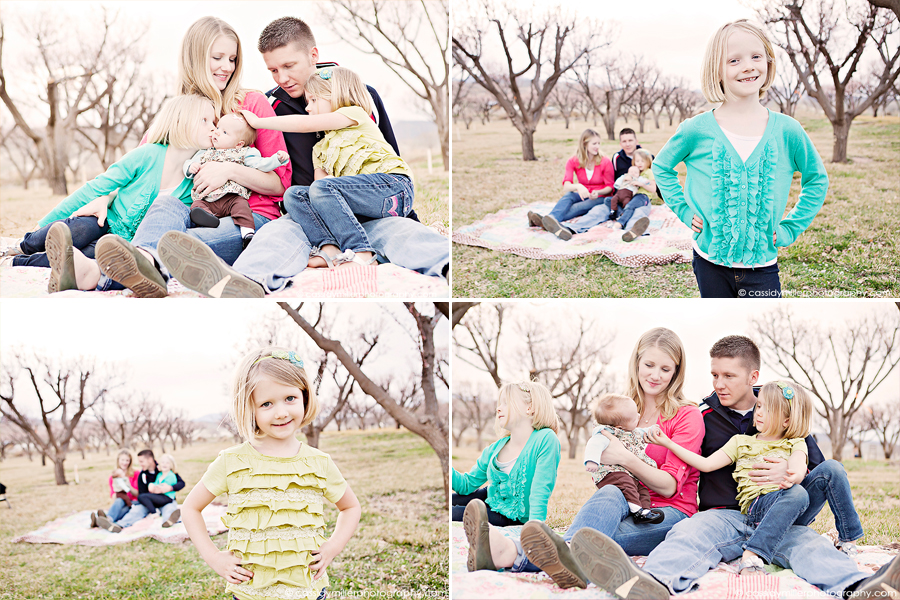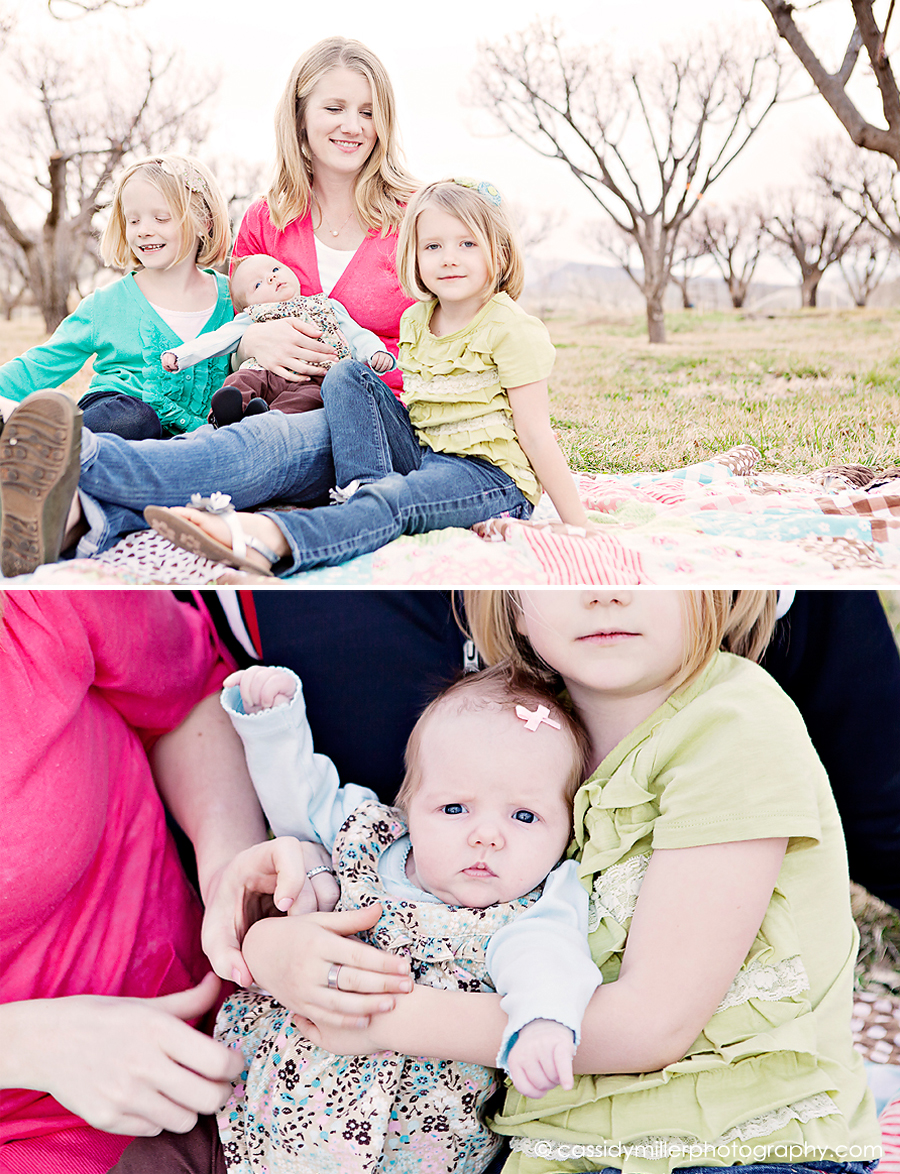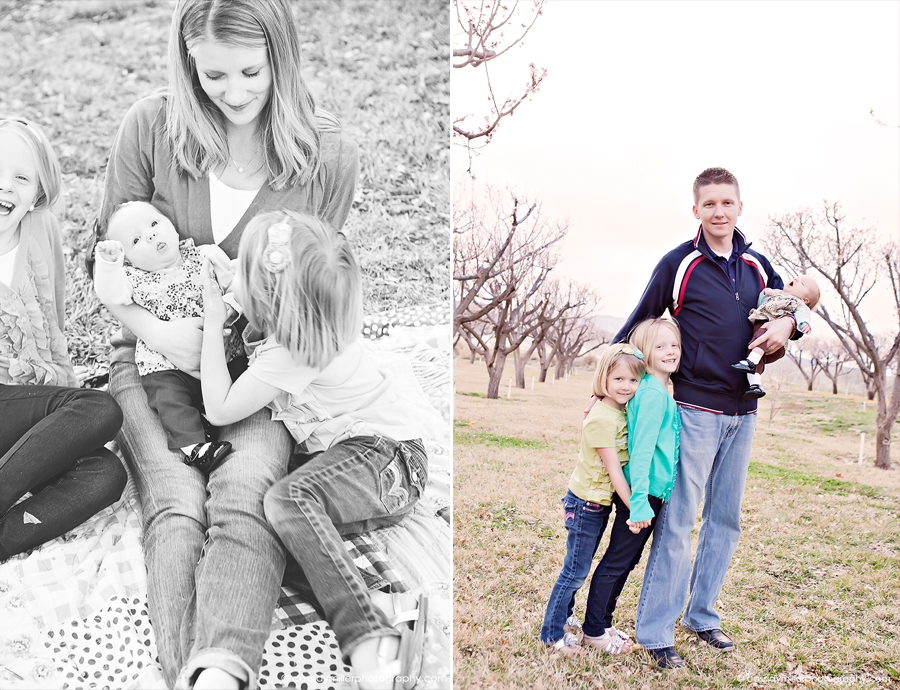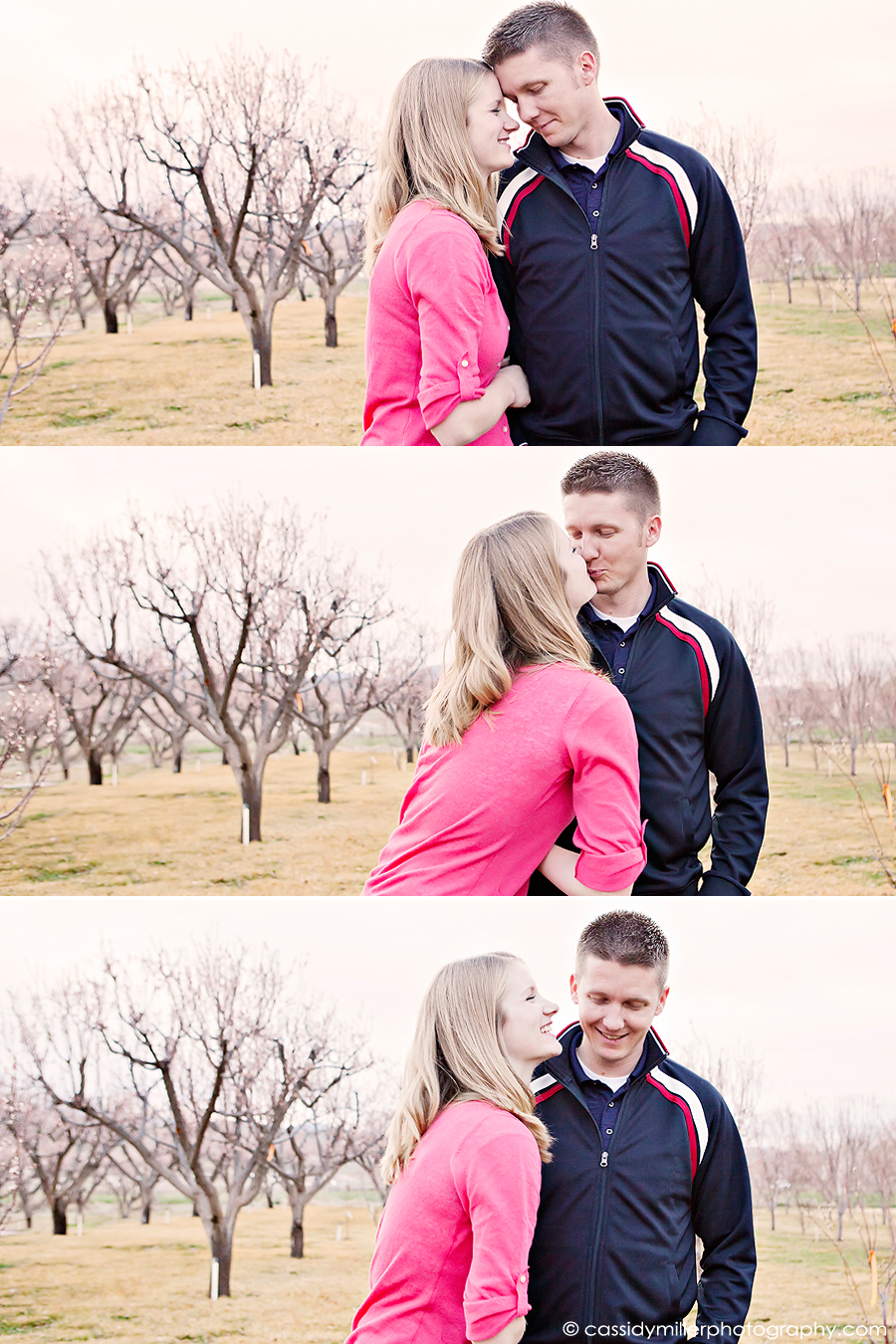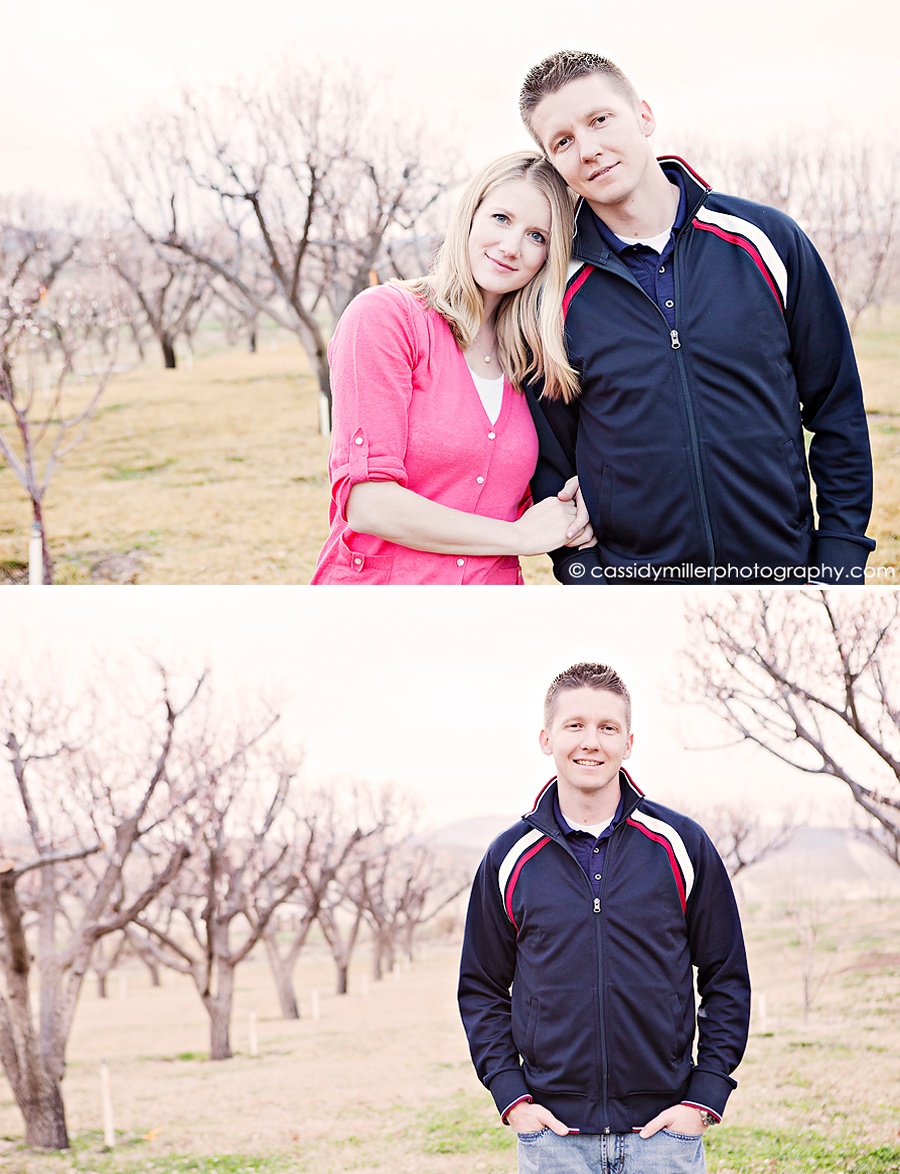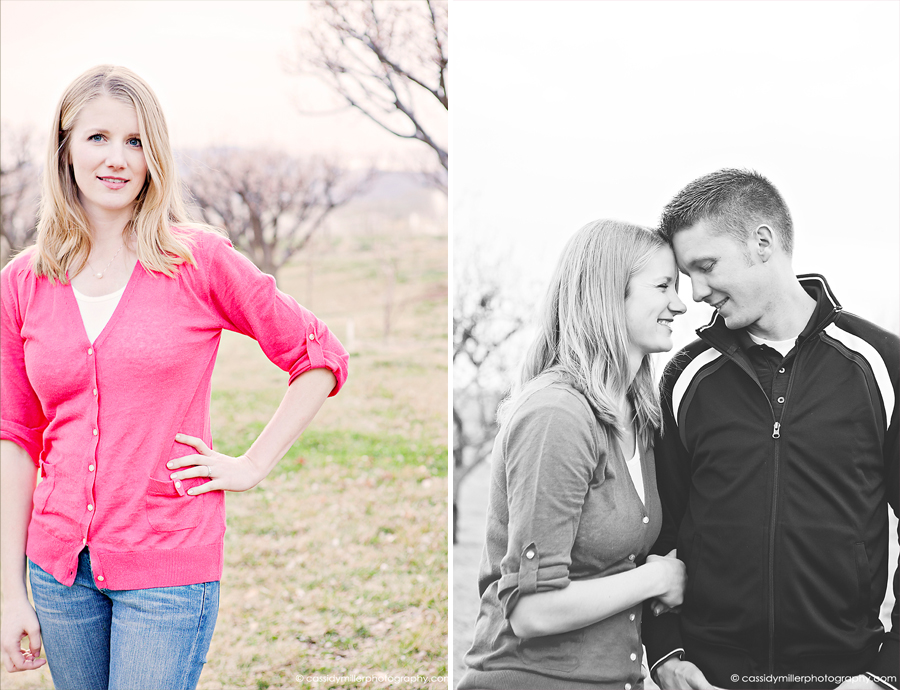 xo, C